Home-bound grads (and parents) can still celebrate the milestone
Unfortunately for the class of 2020, graduation will have to be celebrated from home. However, whether your child is graduating from high school or college, both you and your graduate should get to feel the reward of the years of hard work and preparation of this moment.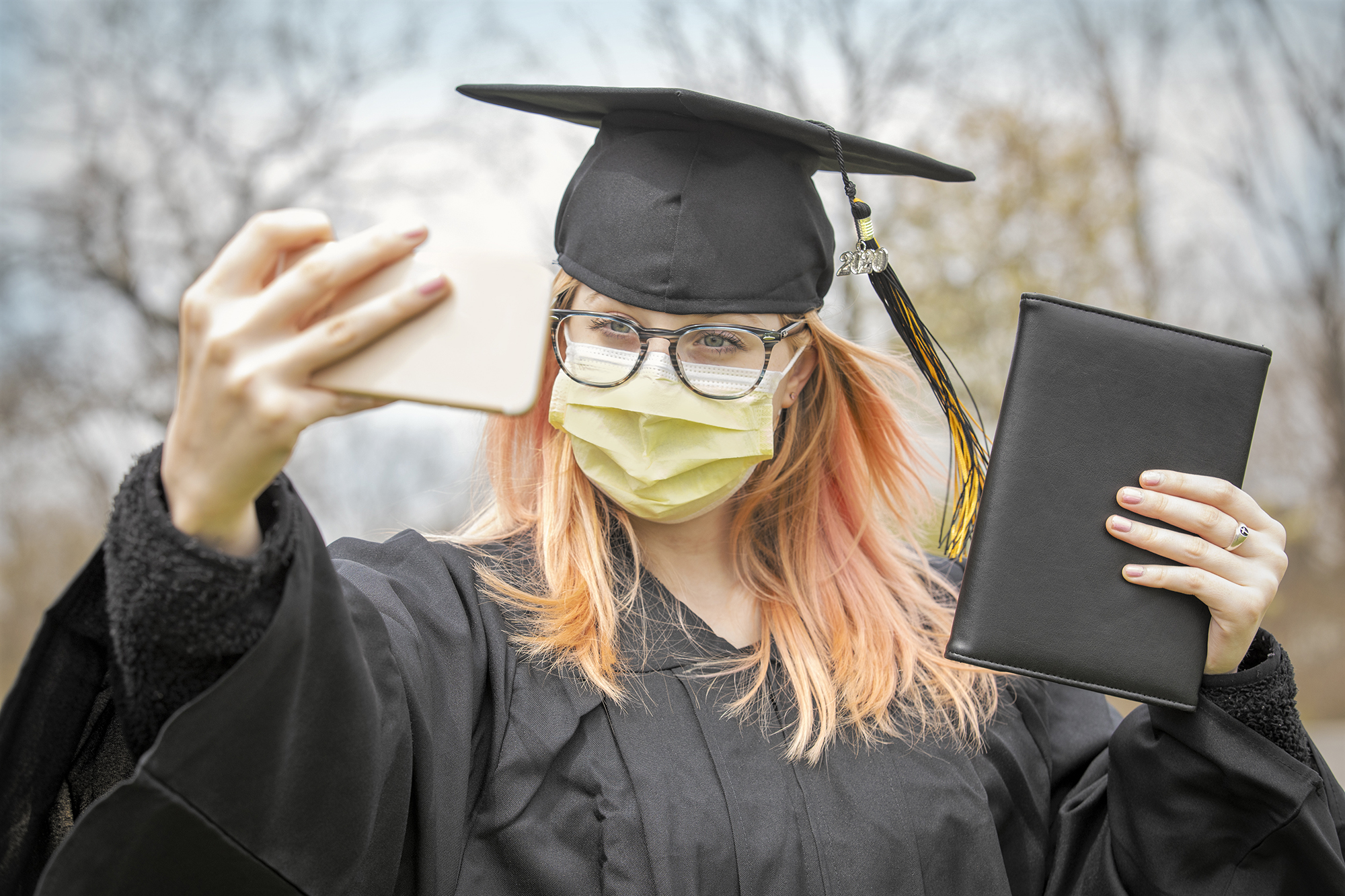 Don't let that cap and gown go to waste. Instead of mourning the commencement and party cancellations, take this opportunity to get creative and plan a virtual celebration to remember!
Virtual Grad Party
Public validation of hard work and effort is what graduation is all about, and while it may not be possible to do that in person because of COVID-19, there are virtual options that can be fun, engaging, and memorable. You can plan a video chat graduation party with friends, family, and other graduates. Create a theme for your party and have all participants dress up and decorate their video chat backgrounds. Have graduates dress in their commencement attire and honor each graduate with speeches and toasts to make their accomplishments memorable.
Video Tribute
As a surprise to make your graduate feel special and celebrated, ask friends and family to record short video messages that you can compile into a capsule for your graduate. Participants can say words of encouragement, advice, personal quotes, personal messages, or stories about their school and graduation experience. This video compilation can be a capsule of memories and encouragement for years to come.
Drive-By Parade
You may have seen videos on social media of people surprising their loved ones with drive-by parades for special occasions. This is a great way to celebrate your graduate! Ask friends and family to decorate their cars in a celebratory graduation theme and coordinate a time to drive by your house and surprise your grad. You can have everyone play "Pomp and Circumstance" loudly from their cars, and even have them dress in their own cap and gowns. As long as everyone safely social distances inside of their vehicles, this can be a fun, memorable surprise that will make your grad feel special and celebrated.
Sources: