Member Newsletter – Fall 2020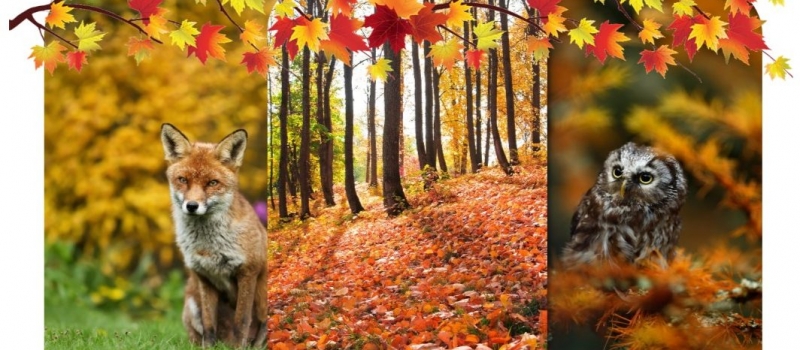 Welcome
Thank you for your constant support! Umpqua Health Alliance (UHA) works hard to keep our members up to date on what's going on in Douglas County as well as within our company. If you have any questions or have ideas for our next newsletter, please contact us by calling 541-229-4842 or email us at info@umpquahealth.com. To sign up for our Member Newsletter, please press Ctrl and click this link: https://signup.e2ma.net/signup/1907516/1716984/.
You can get this letter in another language, large print,
or another way that is best for you. Call 541-229-4842 (TTY 711)
Umpqua Health News
Customer Care is closed for in person help, but we are open by phone, email, and fax!
We hope to be opening our doors again soon.
UHA Closure Dates

November 26th-27th in celebration of Thanksgiving
December 24th Customer Care will be open half day
December 25th to celebrate Christmas
January 1st for New Year's Day
The UHA website, umpquahealth.com, now has an Appeals and Grievances section to help you if you have a complaint about your healthcare. It is listed in sections with information on:

GRIEVANCES: (complaints) about your care
APPEALS: when you disagree with a denied service or payment
HEARINGS: the next step you can take if an appeal is denied
FORMS: forms you can fill out on line

Also has Member handbook and other helpful information
*From the main page at www.umpquahealth.com, hover on the OHP Member tab and click on Appeals and Grievances tab.
Healthy Habits
2020-2021 Flu Season is here

With fall and winter on our doorsteps, the flu season is upon us. The Centers for Disease Control and Prevention (CDC) believes that the flu and the virus that causes COVID-19 will be spreading at the same rate. With that being said, it is now more important than ever to get your yearly flu shot. It is recommended that anyone over the age of 6 months gets their flu shot. Please contact your primary care doctor today to be scheduled to receive yours. Anyone 18 and older can get their flu shot at any of our participating pharmacies. Call your pharmacy today to see if they are providing the flu shot.
For more information about the flu shot, please visit the following link:
The holidays are a time of joy and feasting! Holiday weight gain is a concern for a lot of adults. Here are some healthier alternatives to the typical holiday dinners:

Instead of peeling, cooking, and mashing potatoes full of starchy carbs, try Garlic Mashed Cauliflower!
Instead of cooking a whole turkey, try the Turkey Breast Tenderloin.

Turkey tenderloin is lean meat with fewer calories than chicken, and plenty of protein. Best part? It's gluten free! How about a Sriracha Lime Slow Cooker Turkey Breast Tenderloin? Great mixture of sweet and (mildly) spicy!
For the recipe, please follow this link: https://cupcakesandkalechips.com/sriracha-lime-slow-cooker-turkey/
And what about dessert? You can't go through the holidays without a little sweetness in your life!

Keto Pumpkin Pie: Low Carb pie? How awesome is that? Click here for the recipe

October is Domestic Violence Awareness Month

Are you or anyone you know in an abusive or violent situation at home? You're not alone, there is help.

Peace at Home (formerly known as Battered Persons Advocacy) is located right here in Douglas County. They offer a 24-hour crisis line and onsite support for victims in need, emergency shelter, legal advocacy, and peer to peer counseling services. Please visit their website at: https://peaceathome.com/ for more information about their services.

Contact information: 24-hour crisis line: 541-673-7867

November is American Diabetes Month

There are 2 types of diabetes: Type 1, and Type 2

Type 1 is when your body doesn't produce insulin. Insulin is used to get glucose into the cells of your body from your bloodstream. This is a very manageable condition with proper diet and exercise.
Type 2 is the most common form of diabetes. Type 2 is when your body doesn't use the insulin you produce properly. Healthy eating and exercising can help keep your blood sugars level, but many people need help with medication or insulin injections.

If you believe you are at risk of developing Type 2 diabetes or may have Type 1 diabetes, talk to your doctor right away.

Do I have symptoms of Diabetes? There are many symptoms depending on your age and health. The American Diabetes Association has the different types of symptoms that may occur if you have either form of diabetes. https://www.diabetes.org/diabetes/type-1/symptoms

They also have the ability to check your risk factors at developing Type 2 diabetes.

For more information about Diabetes and what you can do to treat or prevent, visit: https://www.diabetes.org/.
Service Spotlight
SouthRiver has a location in Roseburg! Now you can get the same great quality of medical and behavioral health care in Roseburg as you do in Winston. They offer primary care, mental health, women's health and much more.

They are located at: 621 W Madrone St. Roseburg, OR 97470
Phone Number: 541-440-3500
Hours: Monday – Friday, 7:00AM – 5:00PM
Community Resources and Events
The Roseburg Dream Center is moving its location

The Dream Center, who has been providing food, clothes, and a warm place to sleep is relocating from the basement of the Foundation Fellowship church in downtown Roseburg to Diamond Lake Blvd. With this change comes a big increase in the size of their facility. That means more room for people to sleep.
Their new address is 2555 Diamond Lake Blvd, Roseburg, OR 97470. It is located right next to Abby's Legendary Pizza.
For more information about the Roseburg Dream Center, please visit: http://roseburgdreamcenter.org/.
The following events are scheduled to happen, but if the mandates change and becomes more restricted, they may be canceled or moved to a different time. Please follow the links to the sources to get the most updated information about the upcoming events.

Every year, the Roseburg Rotary Club puts together the world famous Festival of Lights at River Forks Park. There are over 90 animated displays and over 500,000 lights! This amazing show is open starting November 24th and goes until January 1st They will be open every day starting at 5:30 PM.
Wildlife Safari is holding their annual Wild Lights from December 18th – 20th from 5:00PM – 8:00PM. Come walk through the amazing show in the Safari Villiage. Even Santa will make his appearance! More information will be coming soon as the time draws near. Please visit their website for the most updated information: https://wildlifesafari.net/event/wildlights-2/all/.

The Oregon Health Authority (OHA) has launched the Safe + Strong outreach website to provide daily updates, resources, and information regarding the Coronavirus and the recent wild fires, and everything else happening in Oregon. They offer resources for assistance with food, housing, health care, and more. You can get up-to-date information about the Coronavirus and how to stay safe as schools and stores open up. "With the right information, we can get through this together." – Oregon Health Authority. Please visit their website at https://www.safestrongoregon.org/ to stay informed.

Portland based nonprofit Lines for Life has partnered with OHA to create the Safe + Strong Helpline. This line offers free emotional support and resource referrals to anyone in need 24 hours a day. If you need emotional support, drug and alcohol counseling, crisis counseling, or to just talk, call 1-800-923-4357 (1-800-923-HELP). "This line is for anyone who doesn't know who to turn to, or who might be wavering about what type of support they need," said Dwight Holton, CEO of Lines for Life.

Compass Behavioral Health is released a statement on 9/10/2020 offering crisis mental health support via walk-in, phone, and telehealth services for those experiencing Emotional Distress.

Emotional Distress is typically experienced when a natural disaster is happening. This can be before, during, or after the disaster.
Contact Compass Behavioral Health today if you need help.

Phone number: 541-440-3532
Website: compassoregon.org
Crisis care is available 24/7 at: 541-440-3532 or 1-800-866-9780

Additional behavioral health crisis services are available:

SAMHSA's Disaster Distress Helpline provides 24/7, 365-day-a-year crisis counseling and support to people experiencing emotional distress related to natural or human-caused disasters. Call SAMHSA's Disaster Distress Helpline at 1-800-985-5990 or text TalkWithUs to 66746 to speak to a trained crisis counselor.
Help is also available from Lines for Life, a suicide prevention organization with specific resources for youth, military personnel and their families, and those affected by substance abuse problems. Visit linesforlife.org or call one of their helplines:
Suicide Lifeline: 1-800-273-8255, 1-888-628-9454 for Spanish
Alcohol and Drug Helpline: 1-800-923-4357
Military Helpline: 1-888-457-4838

Red Cross Shelter locations: https://www.redcross.org/local/oregon.html
Housing assistance for Oregonians who have lost their home and are under the 200% federal poverty level. There is a potentially available $7000 funding if authorized. The Oregon Housing and Community Services is accepting applications for these funds. You can be put on a waiting list until more information about funding is received. Please visit: https://www.oregon.gov/ohcs/housing-assistance/Pages/program-wildfire-damage-housing-relief.aspx?fbclid=IwAR0K-6IyUzkKrHxW59ui4oLwj0Tlxrh8CBd7AsXlAE4NXNfbPlssMMbq_FY for more information.
UHA will pay to replace any covered medications that were left during evacuation or were lost in the fires. UHA has activated our emergency preparedness protocol to allow pharmacies to override prescriptions that may be too early to pick up normally. Call your pharmacy today to receive an emergency 7-day refill on your prescriptions.

If you lost items like your glasses, crutches, glucose monitor etc. due to the fire, UHA is here to help. We will help you replace your Durable Medical Equipment, Prosthetics Orthotics, and other supplies. Call your DME supplier or you Primary Care Provider for more information about getting your replacements.
As always, UHA's Customer Care will available to answer any of our questions and provide any updates available to us.
Did You Know?
CHI Mercy Medical Center has a birthing class every Thursday starting October 8th! The Gift of Motherhood class goes from 7:00PM – 9:00PM and is located in the hospital. They will provide education about everything from the birth to feeding your baby. They will help you understand the different birthing methods provided at their birthing center. They also give you a tour of the Birthing Center (please note that might be postponed due to COVID-19). The Gift of Motherhood class will give you exercises to prepare you for birth, and give advice on proper breast feeding techniques. They also give out the pre-registration paperwork for you to fill out, so when you do give birth, you won't have to focus on anything but your baby!

To sign up for the classes, please call the hospitals front desk at 541-673-0611.
Oregon and their requirements on wearing masks

Executive Order No. 20-27 and ORS (Oregon Revised Statues) 433.443 and ORS 431A.010 states that anyone going into public or business is required to wear a face mask, covering, or shield. This includes all indoor public areas, and outdoor areas when social distancing of 6 feet is not possible.
Why do we have to wear masks if we're not sick? COVID-19 spreads through coughing, sneezing, talking, or shouting. Wearing a mask, face cover, or shield, helps keep those germs from traveling to people around you. It's more about protecting those around you than sheilding yourself from the virus. It's about protecting those who are unable to wear masks because of medical reasons, or those who have weakened immune systems.
For more information about the state mandated face mask requirements, please visit OHA's (Oregon Health Authority) website at: https://govstatus.egov.com/or-oha-face-coverings.
To learn more about masks and how they help protect you and your family, please visit the Centers for Disease Control and Prevention's website at: https://www.cdc.gov/coronavirus/2019-ncov/prevent-getting-sick/about-face-coverings.html.
Kids Corner!
Welcome to our newest section of the Member Newsletter! Here we will provide fun and healthy ideas for children. If you have any ideas or have anything you want to ask us to put in here, please let us know! Call 541-229-4842 or email us at info@umpquahealth.com.
It's almost Halloween! Why not let them help you decorate your home with these fun ideas!
https://thrivinghomeblog.com/halloween-craft-puffy-ghosts/: this gives you the template to create your own ghost. You can simply print it out or draw your own. All you need is cotton balls, paper, and glue! So easy and fun to make, and who wouldn't want to see these cute little ghosts floating around your home?
Q-tip skeleton! Another fun and easy project to get your children into the Halloween spirit. For this project, you just need paper, glue, and q-tips! For instructions and more ideas, please follow this link: https://www.sheknows.com/parenting/articles/973091/3-fun-and-easy-halloween-crafts-for-kids/
With fall comes colorful trees. Here is a great way to reuse some of the leaves!
*** Please make sure that you, the parent or guardian, supervise the use of any hot or sharp objects ***