Provider Newsletter January 2019
Practice Tactics
Umpqua Health Alliance welcomes Provider Network Director
Umpqua Health Alliance is excited to announce the arrival of Kaye Flores, UHA's Director, Provider Network. Kaye comes well-equipped with years of network management experience, having most recently worked with IPAs, hospitals and health plans. Kaye has also taught health sciences at the college level for a number of years. With her fresh perspective, passion for people and vision for our health plan and community, we feel very fortunate to welcome Kaye as the newest addition to Umpqua Health!
The Umpqua Health Network Services department will be putting together a year-long schedule that includes face-to-face interactions with our providers and clinic managers, as well as holding provider forums and trainings on a quarterly basis. If you have any questions, please feel free to reach out to Kaye via email or by calling her direct line at 541.229.7066.
Changes to the Prioritized List of Health Services effective 1/1/2019
The Health Evidence Review Commission (HERC) has updated the Prioritized List of Health Services and guideline notes, effective January 1, 2019. Changes include:
Code changes to condition/treatment pairs on numerous lines, due to new evidence on the effectiveness or ineffectiveness of treatments
Technical changes to prioritize new CPT/HPCPCS codes, add previously omitted condition/treatment codes, correct diagnosis/treatment pairing, and remove obsolete codes
10 new guidelines, 16 revised guidelines, and 1 deleted guideline
New coding specifications on three lines
Revised statement of intent on palliative care
The Oregon Health Authority (OHA) will update its claim system to reflect these technical changes, effective January 1, 2019.
To learn more:
Visit the HERC website. A full description of the January 1 changes is available in HERC's Notification of Interim Changes.
To be informed when HERC announces pending changes to the Prioritized List, sign up for HERC email updates
OHP coverage of National Diabetes Prevention Program lifestyle change programs effective 1/1/2019
Starting January 1, 2019, the Oregon Health Plan will cover services provided by National Diabetes Prevention Program (National DPP) lifestyle coaches to OHP members eligible for National DPP lifestyle programs.
On the Lookout
Cervical Health
January is National Cervical Health Awareness month.
Each year in the United States, approximately 13,000 women are diagnosed with cervical cancer. Cervical cancer is almost always caused by an infection with human papillomavirus (HPV). HPV is a common virus that can be passed through skin-to-skin contact, including vaginal, anal, and oral sex. Over 80 million people (around 1 in 4) in the United States are currently infected. Ninety percent of the time, HPV infections are asymptomatic and go away on their own.
There are many types of HPV. Some Cause genital or skin warts, and others can lead to changes on a woman's cervix that can then lead to cervical cancer over time. Cervical cancer may not cause noticeable signs or symptoms until it has progressed to advanced stages, during which it may cause abnormal bleeding or vaginal discharge. However, if it is caught early, cervical cancer is highly curable and associated with long-term survival and good quality of life. Cervical cancer is also the easiest gynecological cancer to prevent.
Risk factors for cervical cancer include smoking, using birth control pills for over 5 years, having given birth to 3 or more children, having HIV or other conditions that makes it hard for your body to fight off health problems, and having several sexual partners.
Cervical cancer can be prevented through routine screening to find any precancers and treating them, controlling risk factors, and HPV vaccination. Routine screening and vaccination together are highly effective. In fact, through increased screening and a strong HPV vaccination campaign, Australia is on track to eliminate cervical cancer entirely by 2028 and would be the first country to do so.
Screening
The first way to prevent cervical cancers is through routine screening (PAP testing and HPV testing). Pap testing is recommended starting at age 21, regardless of sexual history and HPV vaccine status and is the only way to prevent cervical cancer in women too old to receive the vaccine.  Co-testing with the HPV test is recommended for women over the age of 30. For detailed recommendations, please refer to this chart published by the CDC.
HPV Vaccine
HPV vaccine protects against 9 different strains of HPV that are responsible for the majority of HPV-related cancers and diseases, including genital warts.  The vaccine is recommended for all girls and boys ages 11-12 but can be administered as young as 9 and should be administered to teens BEFORE they become sexually active. If vaccination begins before age 15, two doses are recommended. If vaccination starts at or after age 15, three doses should be administered.  Adolescents that are not yet vaccinated can and should still receive the vaccine as it is recommended up until age 26.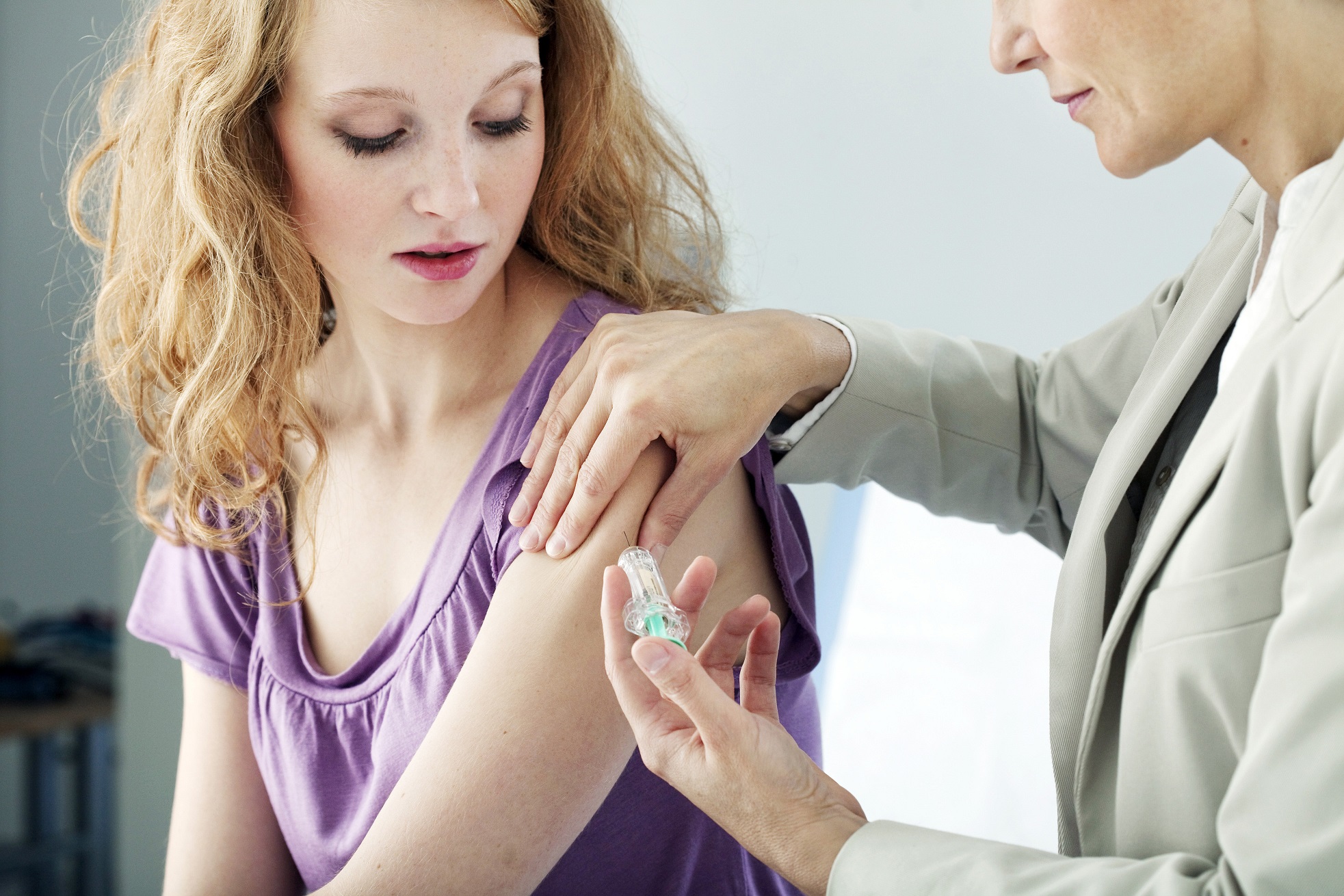 The vaccine is covered by most insurance plans as well as the Vaccine For Children (VFC) program, which provides free vaccines to uninsured, Medicaid eligible, and American Indian/Alaska Native persons under age 18. For those over the age of 18 who do not have health care coverage, the vaccine can be costly; but additional programs may be available to help.
The deadline for school exclusion for immunizations is looming which will likely result in an increase in visits in school age children. While the HPV vaccine is not required for attendance, providers should recommend the vaccine to all eligible patients seen. These extra few seconds could save a life. And regardless of vaccine status, providers should encourage routine screening for all applicable female clients.
Choosing Wisely
In the past year, we have featured items from the Choosing Wisely initiative and offered in depth reviews of clinic subjects.  This next year, in addition to topical information relating specifically to the Oregon Health Plan, we plan on featuring short, specific issues from Choosing Wisely that we see not being applied by our providers.
Choosing Wisely is an initiative of the ABIM Foundation that seeks to advance a national dialogue on avoiding unnecessary medical tests, treatments and procedures. Read more about the campaign here.
Download the new Choosing Wisely app to your iPhone/iPad or Android device and have over 540 specialty society recommendations and 150 patient-friendly resources at your fingertips.
Browse downloadable resources that clinicians can place in waiting or exam rooms, or give to patients as handouts to educate them about overuse. Materials are available in both English and Spanish.
Blood Glucose Testing in Type 2 Diabetes
Many adults with type 2 diabetes check their blood glucose levels multiple times daily — even if they aren't taking medications associated with hypoglycemia — according to a retrospective analysis in JAMA Internal Medicine. The American Board of Internal Medicine's Choosing Wisely campaign recommends avoiding multiple daily glucose tests in adults with stable disease who aren't using hypoglycemia-inducing agents.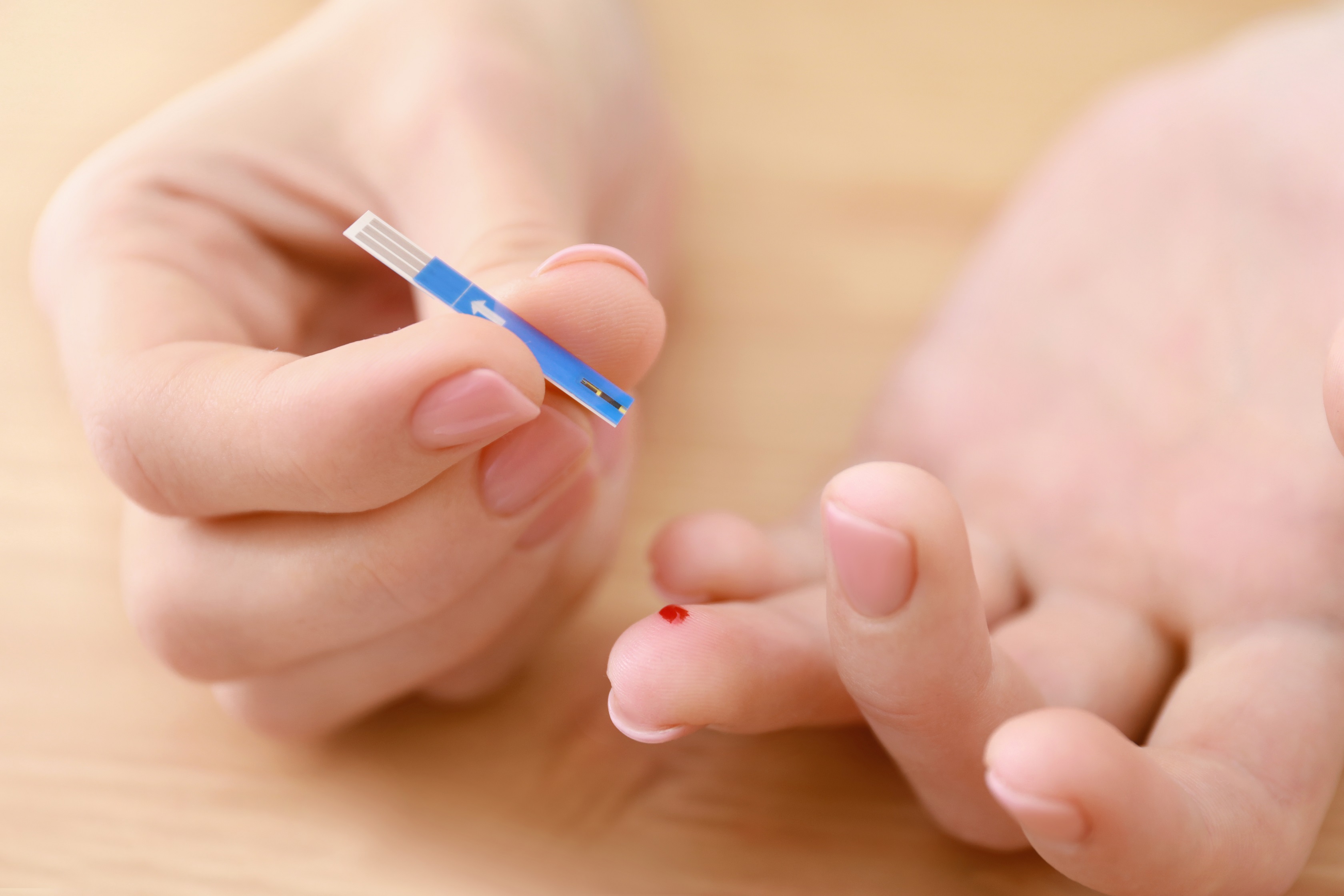 Using a medical claims database, researchers studied 370,000 adults with type 2 diabetes who weren't receiving insulin. About one-fourth had at least three claims for glucose test strips over 1 year, more than half of whom were considered to be possibly using the test strips inappropriately. For example, a large proportion were either taking diabetes medications not associated with hypoglycemia (e.g., metformin), or had no claims for diabetes medications.
Patients who were inappropriately using test strips used a median of two strips per day. The median claims payment for test strips was roughly $325.
UHA covers 100 test strips per 90 days for members with Type 2 Diabetes who are not taking short acting insulin or have documented hypoglycemia.  These are actually more liberal than OHP guidelines, but are aligned with the CMS Medicare guidelines for provider convenience.
CME for Thee
HOPE Summit
Click here to view the flyer for the HOPE Summit being held at the Douglas County Fairgrounds on February 5th. Please feel free to share with your colleagues, friends and family.
To register, click here. The event is FREE for general community members and $50 for professionals.
Buprenorphine Waiver Training
Click here to learn more about a training that provides an overview of the FDA-approved medications prescribed for the treatment of opiate use disorder. This course provides the required training for physicians, Physicians Assistants (PAs) and Advanced Practice Registered Nurses (APRNs) to prescribe buprenorphine in office-based settings for the treatment of OUD, and training for other practitioners involved in the treatment of OUD patients. Up to 4.5 AMA PRA Category 1 Credits are available for participation in this event. For more information about the training, click here. To register, click here.