Provider Newsletter – October 2021

Practice Tactics
Update to PA Grid: Appendix II
The following services have been removed from Appendix II of the PA Grid: 20552 & 20553.
UHA will not be covering these services without a PA when billed in office or outpatient as they fall below the funded line on Oregon Health Authorities Prioritized List of Covered Services found here. https://www.oregon.gov/oha/HPA/DSI-HERC/Pages/Prioritized-List.aspx
Claims Mailing Address Alert
Effective 10/1/2021 claims mailed into PH Tech addressed to DCIPA will be returned to sender and not processed. Please ensure claims packages are addressed correctly when mailing them in to avoid processing delays and potential returns.
UHA's Claims mailing address is:
PH Tech
Attn: UHA Claims
PO Box 5308
Salem, OR 97304
Changes to the Prioritized List (PL)
The major changes to the PL occur each January, but there are interim changes typically in May and October.  The updates for October 1st include a lot of coding additions for orthopedic procedures and of course, all of the COVID related vaccines and antibody treatments.
The most significant change was to Guideline A4, which requires demonstration of smoking cessation before most surgical procedures.  Cataract surgery, because it does not involve vascular structures, is now excluded from the smoking cessation requirement.
Interested in what UHA members are reading?
As a provider, you may want to sign up to receive our UHA Member Newsletter.  This will help you to stay up to date on the correspondence that our members receive.  To sign up for our Member Newsletter, please use this link: https://signup.e2ma.net/signup/1907516/1716984/ or you can go to our web site, under OHP Members, Member Newsletters and click this link  https://signup.e2ma.net/signup/1907516/1716984/
You will also be able to view past newsletters.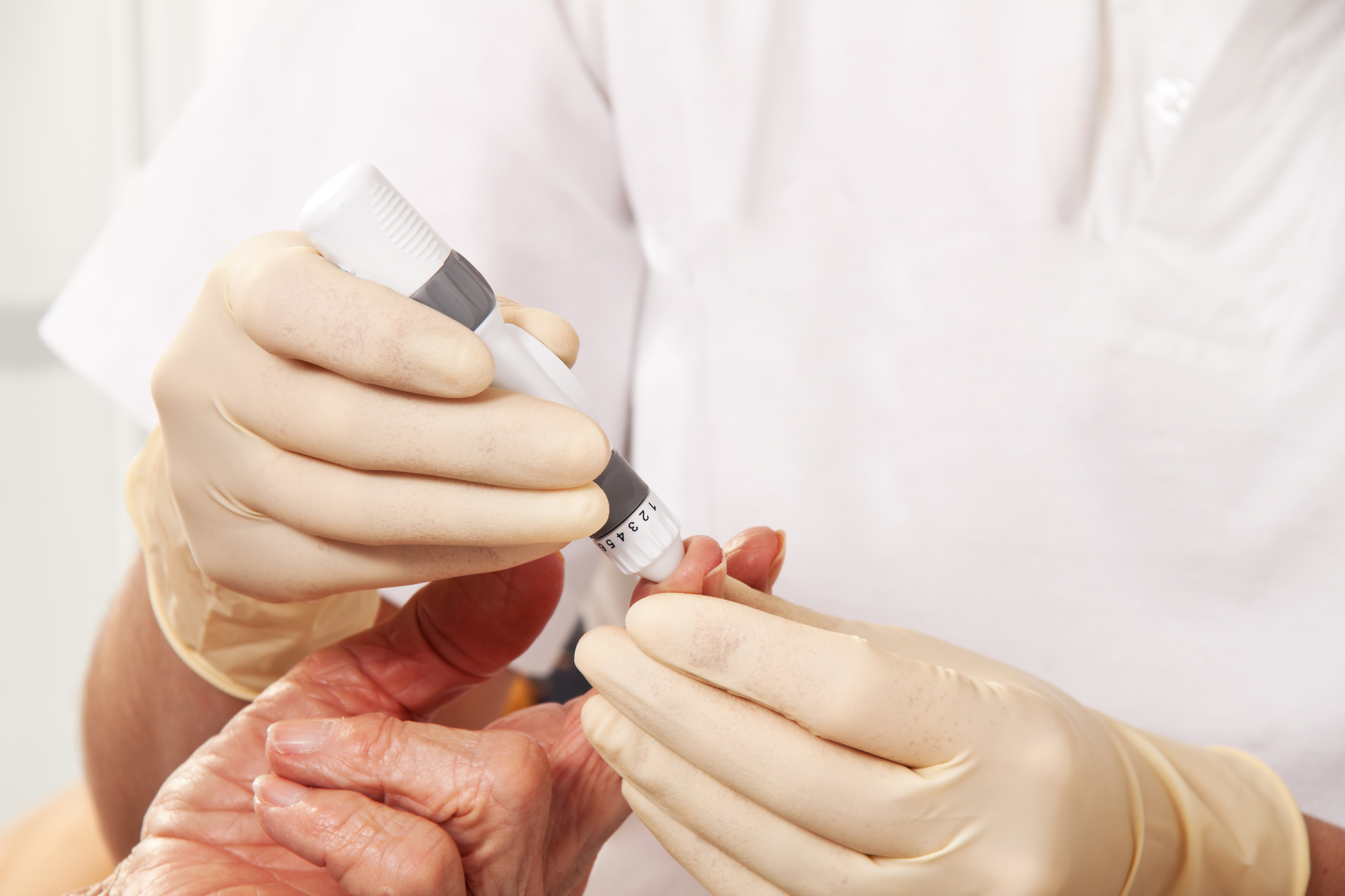 Clinical Corner
Physician-patient discussions may decrease unnecessary self-monitoring of blood glucose levels 
Discussions with physicians may decrease self-monitoring of blood glucose levels in patients with type 2 diabetes who are not taking insulin, a recent study found.
In a cross-sectional survey at an Ohio health system, 67% of respondents with non-insulin-controlled type 2 diabetes said they monitored their blood glucose levels because their physician had asked them to, and 50% said they would stop if given permission.
Researchers performed a cross-sectional in-person and electronic survey between 2018 and 2020 to determine why patients with type 2 diabetes not controlled by insulin self-monitored blood glucose levels and whether they would stop if their physicians suggested they should. The survey asked about frequency of self-monitoring and reasons for doing so, as well as the impact of self-monitoring on worry and quality of life. The survey also included the question, "If your doctor said you could stop checking your blood sugar, would you?" The study results were published Aug. 13 by the Journal of General Internal Medicine.
A total of 458 patients responded to the survey, with adjusted response rates of 65% in person and 25% online. Most respondents were White (62%), female (56%), and did not have a college degree; 48% were age 65 years or older. Sixty-seven percent said they self-monitored because their physician wanted them to, 65% said they wanted to see the values themselves, and 61% said they wanted to see if their medications were working. Forty-eight percent said self-monitoring decreased their worry about their condition, and 61% said it increased their quality of life. Half said that they would stop self-monitoring if they were given permission to do so. In a regression model, those who responded that they checked their blood glucose levels because they had been told to were more likely to want to stop (adjusted odds ratio, 1.69; 95% CI, 1.11 to 2.58), while those who self-monitored out of habit and to better understand their condition were less likely to want to stop (adjusted odds ratios, 0.33 [95% CI, 0.18 to 0.62] and 0.60 [95% CI, 0.39 to 0.93], respectively).
Among other limitations, the response rate for the electronic survey was relatively low and the data were from a single health system, the researchers said. They noted that self-monitoring of blood glucose levels is most helpful in the first year after a diagnosis of diabetes, when patients are learning to manage their disease, and that most of the patients in their study had had diabetes for more than a year. "It appears that many patients practice SMBG [self-monitoring blood glucose] out of habit, not because they find it beneficial but because their doctor continues to prescribe it and has not suggested they should stop," they wrote. "If primary care physicians are interested in avoiding low value services, it would make sense to skip SMBG altogether, or at the very least limit the duration of SMBG and revisit the need for SMBG among their current users."   
ACP Diabetes Monthly  September10, 2021
UHA follows more liberal Medicare guidelines and allows 100 test strip every 90 days for T2DM.
CGMs are not funded for T2DM on the Prioritized List.
On the Lookout
For the latest information on COVID activity in Douglas County, visit Douglas Public Health Network: http://douglaspublichealthnetwork.org/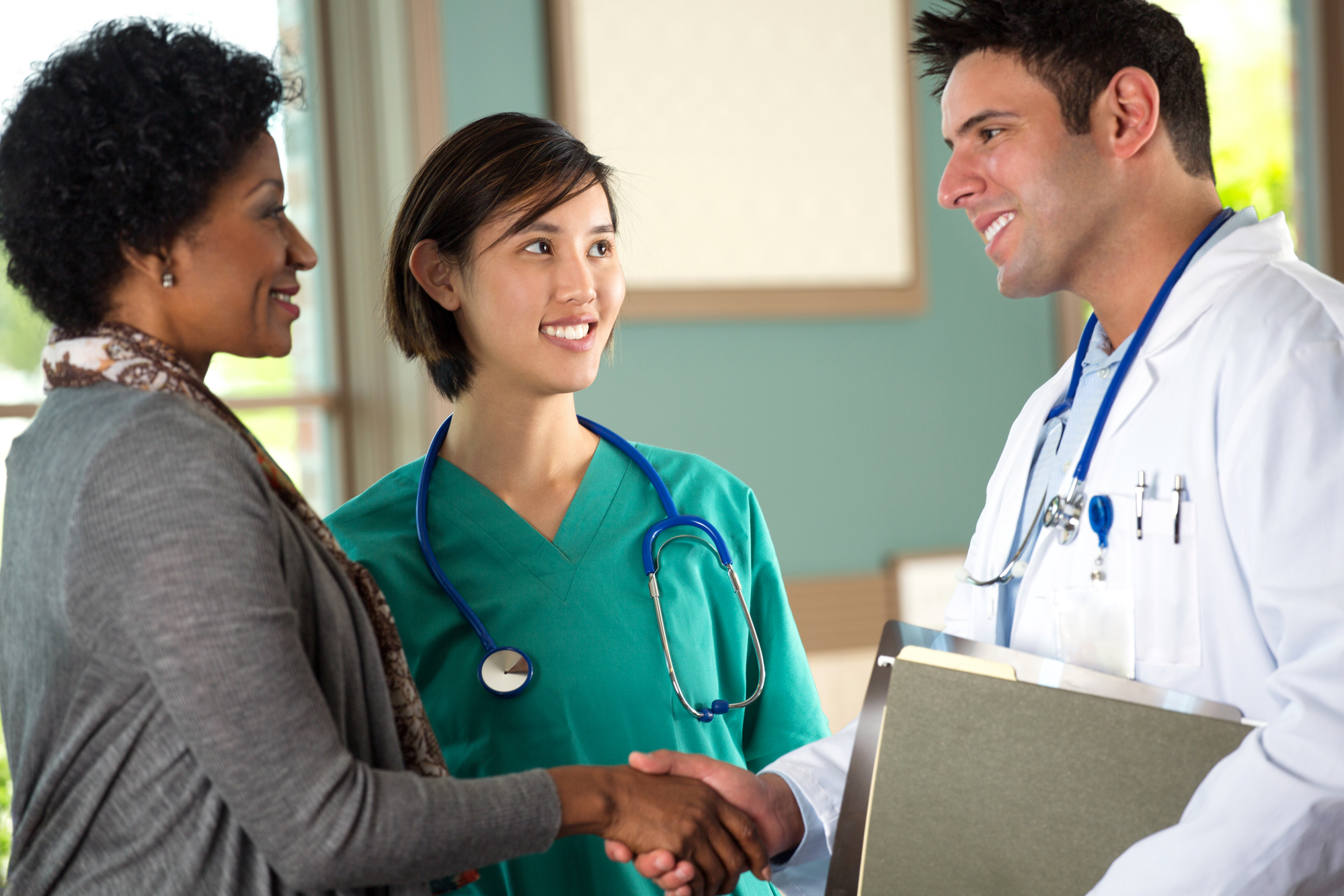 For Better Care and Health
Advanced Care Planning and Health Equity
An INSTITUTE OF MEDICINE (IOM) report on care near the end of life indicates that many older adults continue to receive costly and low-quality care that may be inconsistent with their preferences, in large part due to inadequate advance care planning and patient-provider communication.1 These burdens may be disproportionately borne by members of underserved groups. As one example, black and Hispanic Americans are less likely than white Americans to have healthcare advance directives.2–7As advance directives can be important tools for protecting patient autonomy and reducing distress among surrogate decision-makers,1,8 these racial and ethnic differences may represent important disparities in quality health care at the end of life.
For your UHA patients who can benefit from a personalized service that provides facilitated advanced care planning, email a referral to CaseManagment@umpquahealth.com.
Dying in America: Improving Quality and Honoring Individual Preferences Near the End of Life. Institute of Medicine Committee on Approaching Death: Addressing Key End of Life Issues, 2014. (online). www.iom.edu/Reports/2014/Dying-In-America-ImprovingQuality-and-Honoring-Individual-Preferences-Near-the-End-of-Life.aspx (Last accessed November5, 2014)
Rao JK, Anderson LA, Lin F, et al. : Completion of advance directives among U.S. consumers. Am J Prev Med 2014;46:65–70 [PMC free article] [PubMed] [Google Scholar]
Silveira MJ, Wiitala W, Piette P: Advance directive completion by elderly Americans: A decade of change. J Am Geriatr Soc 2014;62:706–710 [PubMed] [Google Scholar]
Teno JM, Gruneir A, Schwartz Z, et al. : Association between advance directives and quality of end-of-life care: A national study. J Am Geriatr Soc 2007;55:189–194
[PubMed] [Google Scholar]
Frahm KA, Brown LM, Hyer K: Racial disparities in receipt of hospice services among nursing home residents. Am J Hosp Palliat Care 2015;32:233–237 [PubMed] [Google Scholar]
Smith AK, McCarthy EP, Paulk E, et al. : Racial and ethnic differences in advance care planning among patients with cancer: Impact of terminal illness acknowledgment, religiousness, and treatment preferences. J Clin Oncol 2008;26:4131–4137 [PMC free article] [PubMed] [Google Scholar]
Kwak J, Haley WE: Current research findings on end-of-life decision making among racially or ethnically diverse groups. Gerontologist 2005;45:634–641 [PubMed] [Google Scholar]
Hickman RL, Jr, Pinto MD: Advance directives lessen the decisional burden of surrogate decision-making for the chronically critically ill. J Clin Nurs 2014;23:756–765 [PMC free article] [PubMed] [Google Scholar]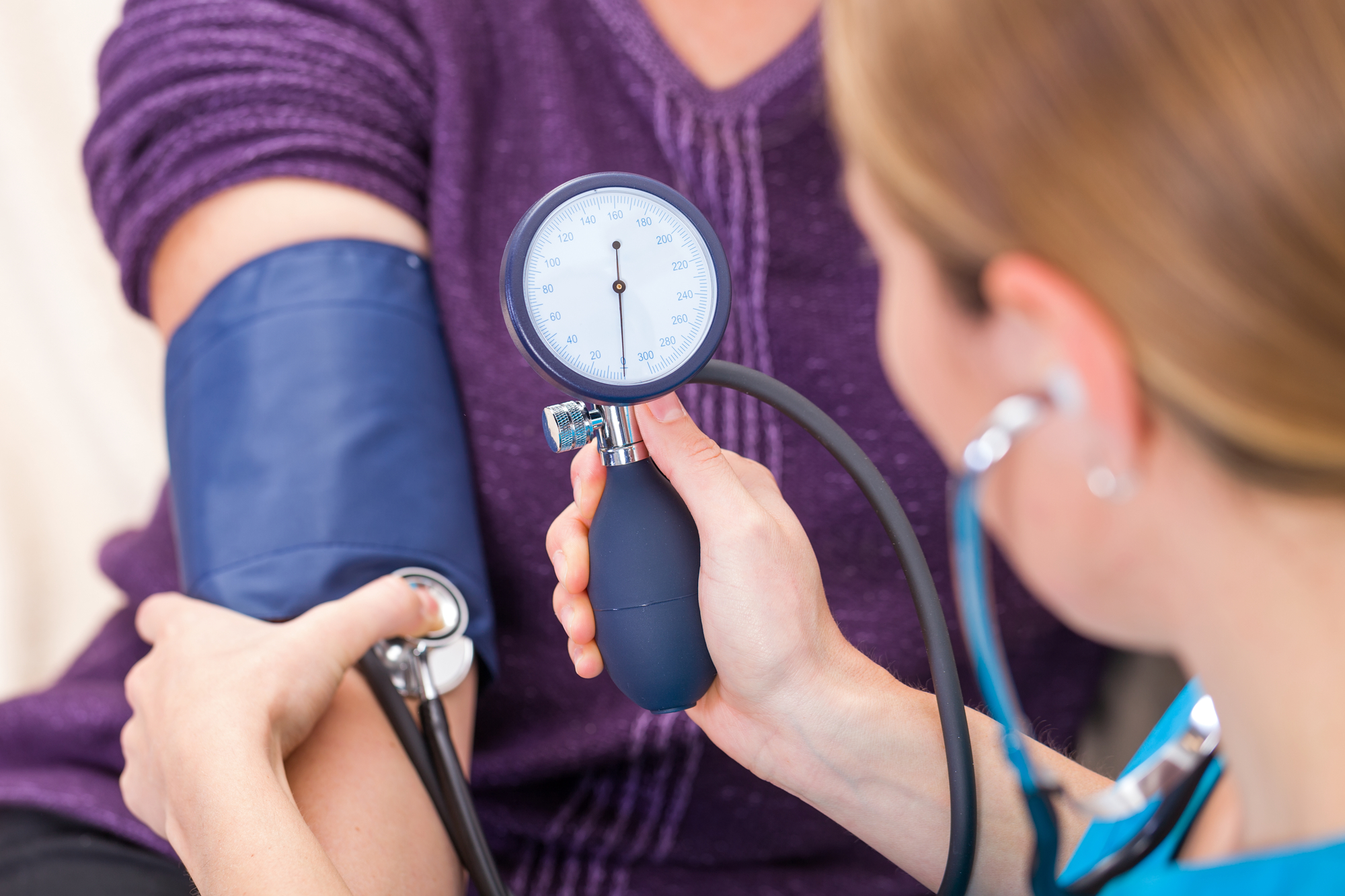 CME for Thee
Million Hearts Learning Lab provides cardiovascular disease prevention education with CME
The Million Hearts Learning Lab is a bi-monthly learning series focused on cardiovascular disease prevention and management topics. The series is open to clinicians, quality improvement, and other interested staff across the country, but with a focus on community health centers. Clinicians may earn 1.0 CME credit per session and up to 5.0 credits for attending the full series through the American Medical Association's EdHub.
Visit the Learning Lab's website to:
Register for live events
Listen to pre-work audio recordings
Submit your questions in advance
Apply for CME credits.
Access recordings and materials
Virtual learning sessions: Pediatric COVID vaccines for clinics First session October 14
The Oregon Health Authority (OHA) Transformation Center, in partnership with the OHA Vaccine Planning Unit, is hosting a learning session focused on pediatric COVID immunizations.  As a participant, you will hear from subject matter experts and from peers on key topics such as pediatric COVID vaccine updates, how to build vaccine confidence in parents, and using equity in all planning and delivery of vaccine. Time will be reserved to answer questions from clinical staff.
Space will be limited to the first 500 participants. Please register for each date below and join us via Zoom:
Audience: Vaccinators, including FQHC staff, clinical pediatric staff, family medicine staff, pharmacists
Contact: Alissa Robbins (Alissa.Robbins@dhsoha.state.or.us)
Free clinical technical assistance for clinics addressing the increasing prevalence of unhealthy alcohol (SBIRT) and opioid use
The OHA Transformation Center is partnering with the Oregon Rural Practice-based Research Network (ORPRN) to support clinic technical assistance related to SBIRT for unhealthy alcohol and drug use. SBIRT is a "must-pass" incentive measure for CCOs in 2021. This collaborative project, ANTECEDENT, can provide primary care clinics with 15 months of tailored support to implement changes to address unhealthy alcohol use at no-cost to the participating clinics.
Additionally, ORPRN is offering a technical assistance opportunity regarding chronic pain management and opioid prescribing (aka PINPOINT).
Diabetes metrics toolkit
A toolkit is available to help primary care and dental clinic settings apply quality improvement frameworks and tools for measurable change in diabetes, HBA1C poor control and oral health evaluation for adults with diabetes. This toolkit includes many real-life example improvement projects, templates and inspiration to conceptualize, design and implement your own quality improvement projects.
Contact: Sarah Wetherson (Sarah.E.Wetherson@dhsoha.state.or.us