Provider Newsletter September 2019
Practice Tactics
National Provider Identifier (NPI) Frequently Asked Questions (FAQ)
What is an NPI?
A National Provider Identifier is a unique 10-digit identification number that is issued to providers in the United States by the Centers for Medicare and Medicaid Services (CMS).
How do I get a NPI?
Umpqua Health Alliance requires that all providers register with them to receive a NPI. Providers can apply through the National Plan and Provider Enumeration System (NPPES).
Where can I look up my NPI?
Does the NPI replace the Tax ID Number?
When filling out claim forms, the billing provider is required to fill in the appropriate boxes to include their Tax ID and the NPI. The rendering provider, however, is only required to supply their NPI.
Where do I use my NPI?
There are two different types of claim forms that can be submitted to Medicaid plans.
For professional claims, meaning non-institutional providers, the CMS-1500 is the appropriate claim form.
The UB-04 is used by hospital billing and nursing facilities.
How do I report my NPI on a claim form?
On the CMS –1500:
Box 17b – NPI for referring provider, if applicable.
Box 24J – this is where, as a rendering provider, you put in your individual NPI.
Solo, unincorporated provider or Per Diem codes, leave 24J blank.
Box 33a – this box is for the billing provider to put in their NPI.
How do I report my NPI on a claim form?
On the UB-04:
Box 56 – required for billing Provider
Box 76 – for the attending Provider.
Box 77 – Operating Physician, can be same as Box 76, if necessary.
Box 78 and 79 – used for other physician, assisting physician, referring physician, or ordering provider.
Clinical Corner
How Many Patients with Diagnosed COPD Truly Have It?
David J. Amrol, MD reviewing Sator L et al. Chest 2019 Aug Vanfleteren LEGW et al. Chest 2019 Aug
Diagnoses of chronic obstructive pulmonary disease were incorrect in about 62% of cases.
The Burden of Obstructive Lung Disease (BOLD) initiative is an ongoing population-based international study designed to estimate the prevalence of chronic obstructive pulmonary disease (COPD). Previously, it showed that as many as 81% of COPD cases worldwide are undiagnosed (Chest 2015; 148:971). Now, researchers have examined the rate of COPD over-diagnosis.
Among 16,177 patients, 919 (5.7%) reported receiving previous medical diagnoses of COPD; however, spirometry that was performed during the study showed that only 38% of such patients had post-bronchodilator FEV1/FVC ratios (forced expiratory volume in 1 second/forced vital capacity) lower than the lower limit of normal. Thus, 62% of patients who received COPD diagnoses from physicians were considered to have false-positive COPD. Using the more widely used GOLD definition of obstruction (FEV1/FVC <0.7), the false-positive rate was 55%. Even when patients with histories of asthma were excluded, 34% of patients with false-positive COPD were using inhaled medications.
COMMENT
The BOLD study shows that physicians need to do a better job of both identifying patients with COPD and not over-diagnosing it. Performing spirometry before and after administration of a bronchodilator is essential before making a diagnosis. In an accompanying editorial, the authors note that many patients with no fixed obstruction have symptoms and morbidity similar to those of COPD, but we don't know if inhaled medications, which can confer side effects and increase healthcare costs, are effective for these patients.
The Clinical Advisory Panel adopted the GOLD guidelines for UHA providers as one of their Clinical Practice Guidelines.
Umpqua Health uses Clinical Practice Guidelines to assist practitioners in making decisions about specific medical conditions, and as a basis for designing appropriate utilization management criteria, disease management, coaching and wellness and other health care programs at UHA.
UHA selectively adopts peer-reviewed, evidence-based CPGs from national and international professional organizations with assistance from the Clinical Advisory Panel, which includes community providers.  Selection is based on quality and population health initiatives and the prevalence of the condition among the members we serve.
Clinical Practice Guidelines are available on the Umpqua Health website at this link.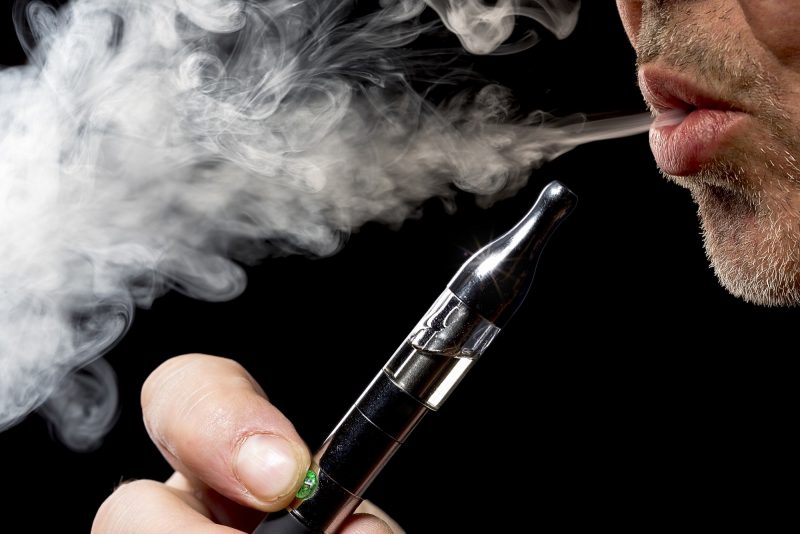 On the Lookout
There is a multi-state outbreak of severe pulmonary injuries associated with vaping. We ask for your help in identifying cases of this condition. Since July 2019, 94 cases have been reported in 14 states. The Oregon Public Health Division is investigating a recent death of an Oregon resident who had severe respiratory illness following the use of a cannabis vaping device. Please report immediately (971-673-1111) any cases requiring hospitalization for acute respiratory illness in persons who have been vaping in the preceding 90 days.
Patients have presented with respiratory symptoms, including shortness of breath, cough, and pleuritic chest pain. Other symptoms include fatigue, fever, nausea, and diarrhea. All confirmed cases have required hospitalization, and some have required mechanical ventilation. Most illnesses have been among adolescents and young adults, although some have been reported in older adults. The condition is not thought to represent an infection. Symptoms have not responded to antibiotics, whereas in many cases symptoms have improved with corticosteroids. All cases have reported vaping, and most have reported vaping cannabis products, including THC and CBD oils.
If you see cases of severe pulmonary illness without an alternate explanation, please ask about vaping of nicotine or any other substance in the 90 days before illness onset.  Please report immediately to Oregon Health Authority, Public Health Division any case of illness meeting all the following criteria: Hospitalized patient with history of vaping of any substance in the preceding 90 days, or radiologic finding of pulmonary infiltrates (opacities on chest x-ray or ground-glass appearance on chest CT). Call 971-673-1111 (option 3) to report cases. Healthcare providers should also ask patients about any retained vaping device(s) or product(s) in order to ascertain availability for possible testing. Locally, please report cases to Laura Turpen, Epidemiologist, Douglas Public Health Network, at (541) 677-5814.
For more information: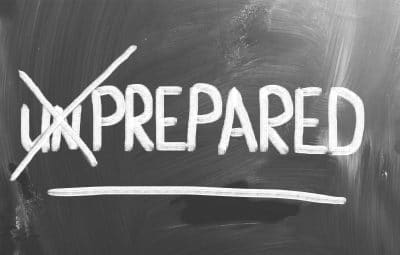 September is Preparedness Month
National Preparedness Month is recognized each September to promote family and community disaster and emergency planning now and throughout the year. The 2019 theme is "Prepared, Not Scared."
It is a good time to review your personal, family, and workplace emergency plans and resources.
The snow storm we all experienced early this year tested the resiliency of our community to the extreme. This is a reminder that the best we can do is to prepare our homes and families for emergencies. Because of the number of people who were caught off guard, many people needed help from their friends, neighbors and community. Many people stepped up with food, heat, lodging, and health care. But many other people were mostly on their own and suffered from the cold, hunger, lack of transportation, lack of communication, and the dark. Please prepare yourselves for emergencies and check on your neighbors when something does happen.
There are many resources for how to plan for emergencies and disasters available on these websites:
Get involved with community preparedness
Doing so will help you to feel more prepared when you know how responses to disasters are conducted. Douglas Public Health Network, Douglas County Emergency Management, Cow Creek Band of the Umpqua Tribe of Indians, CHI Mercy Health Mercy Medical Center and other community partners will hold a full-scale exercise on Saturday, October 19, 2019. The event will be hosted by and conducted at the Tri City Rural Fire Protection District facility at 140 South Old Pacific Highway, Myrtle Creek.
The exercise will test public health emergency response plans to deliver vaccinations or medicines to the public in a Point of Dispensing Exercise. Volunteers are needed for this Drive-through Flu Vaccination Clinic. We need vaccinators. To volunteer, please contact Teresa Mutschler, DPHN Executive Director, at teresa@douglaspublichealthnetwork.org, 541-957-3722. Just-in-Time Training will be from 0900 to 1000 and the exercise will be from 1000 until 1600. The vaccines will protect the community during the upcoming flu season. Thank you for participating.

Information in this section is provided by Douglas Public Health Network. If you have any questions about the content, please contact the DPHN office at (541) 440-3571.
CME for Thee
Free Behavioral Health Integration Event
Innovative Care for Behavioral Health and Substance Use Disorders: Payment, Data and System Strategies
This one-day event will offer peer-to-peer learning on how CCOs, primary care practices and specialty behavioral health organizations are integrating behavioral health. Topics will include the benefit of integration in reducing emergency department use amongst those with mental illness, effective use of data, and substance use disorder strategies.
When: October 30, 2019, 8 a.m.–4 p.m
Where: Salem Convention Center (tentative)
Audience: CCO behavioral health directors, CCO medical directors, primary care practices, CMHPs, behavioral health providers
Registration: Click here
Contact: Summer Boslaugh (summer.h.boslaugh@dhsoha.state.or.us, 503-753-9688), Transformation Analyst, OHA Transformation Center.
Free online trauma-informed approach training modules
Trauma Informed Oregon has created four FREE self-directed online training modules on the foundations of a trauma informed approach. Each module includes a content video, an additional "Voices from the Community" video that highlights how trauma informed care is being implemented in a specific community, additional resources that you can read to further your learning, questions that can be used for personal reflection, and a content quiz followed by a certificate of completion. The four modules have a total run time of about 75 minutes and can be completed at your own pace.
The Journey from NAS to NOWS
Event offerings:
October 2, 2019 6:00-8:00 pm
OR
October 3, 2019 8:00-10:00 am
Fees: Free of charge
Location:
The Ford Family Foundation Conference Center
1600 NW Stewart Parkway, Roseburg OR 97471
Register at: www.tinyurl.com/RCHNOWS
Course Objectives:
Upon completion of this course, participants will:
Review Neonatal Opioid Withdrawal Syndrome (NOWS) definition, epidemiology, increasing incidence and clinical management.
Increase awareness and understanding of the many "faces" of NOWS.
Discuss ways to implement evidence-based practice changes to optimally treat NOWS.
Course Faculty:
Pat Scheans, DNP, NNP-BC provides clinical support for neonatal care for Legacy Health System. She has practiced at the Legacy Health since 1983. She is a S.T.A.B.L.E. and NRP Instructor.