Governor Brown Visits Umpqua Health – Newton Creek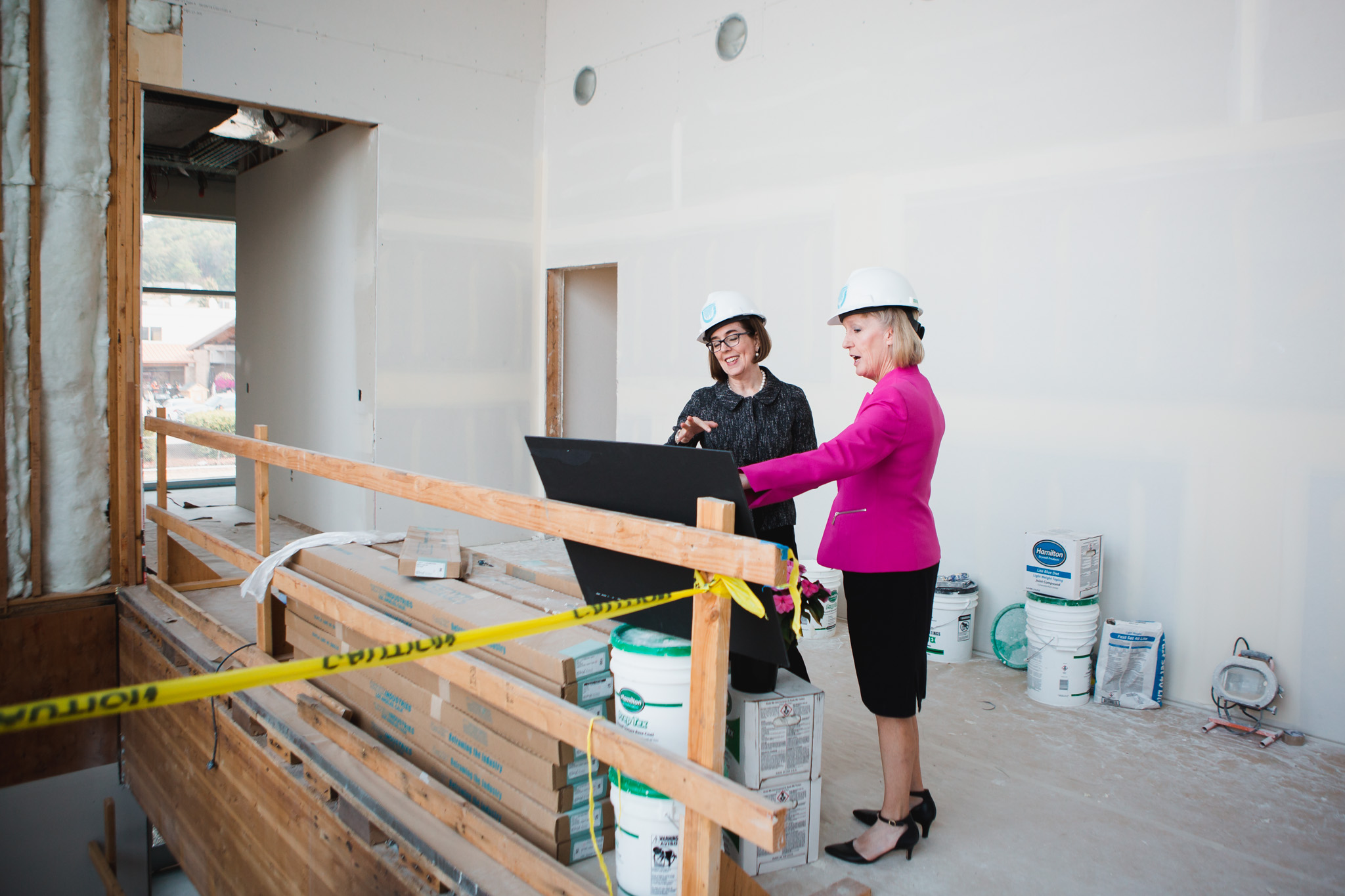 When you're proud of your work, it's fun to show it off! Umpqua Health is extremely proud of the work that's gone into planning our Umpqua Health – Newton Creek medical facility, so what better audience to share the building's progress with than Oregon's governor?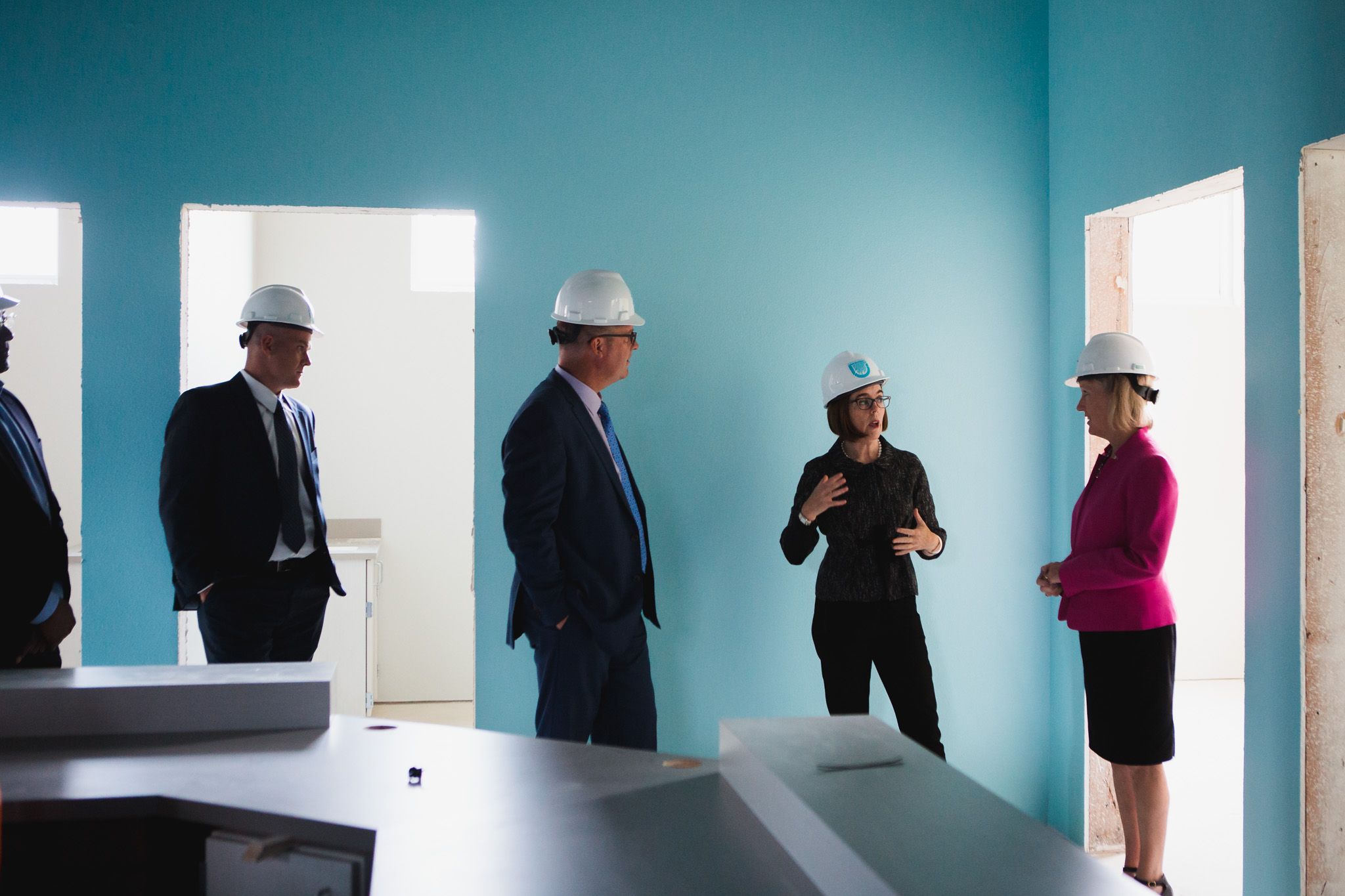 Governor Kate Brown recently took a tour through the 25,000-square-foot facility, and said she was impressed with what she saw.
"The visionary leadership behind this clinic is exquisite," said Governor Brown. "I was just blown away."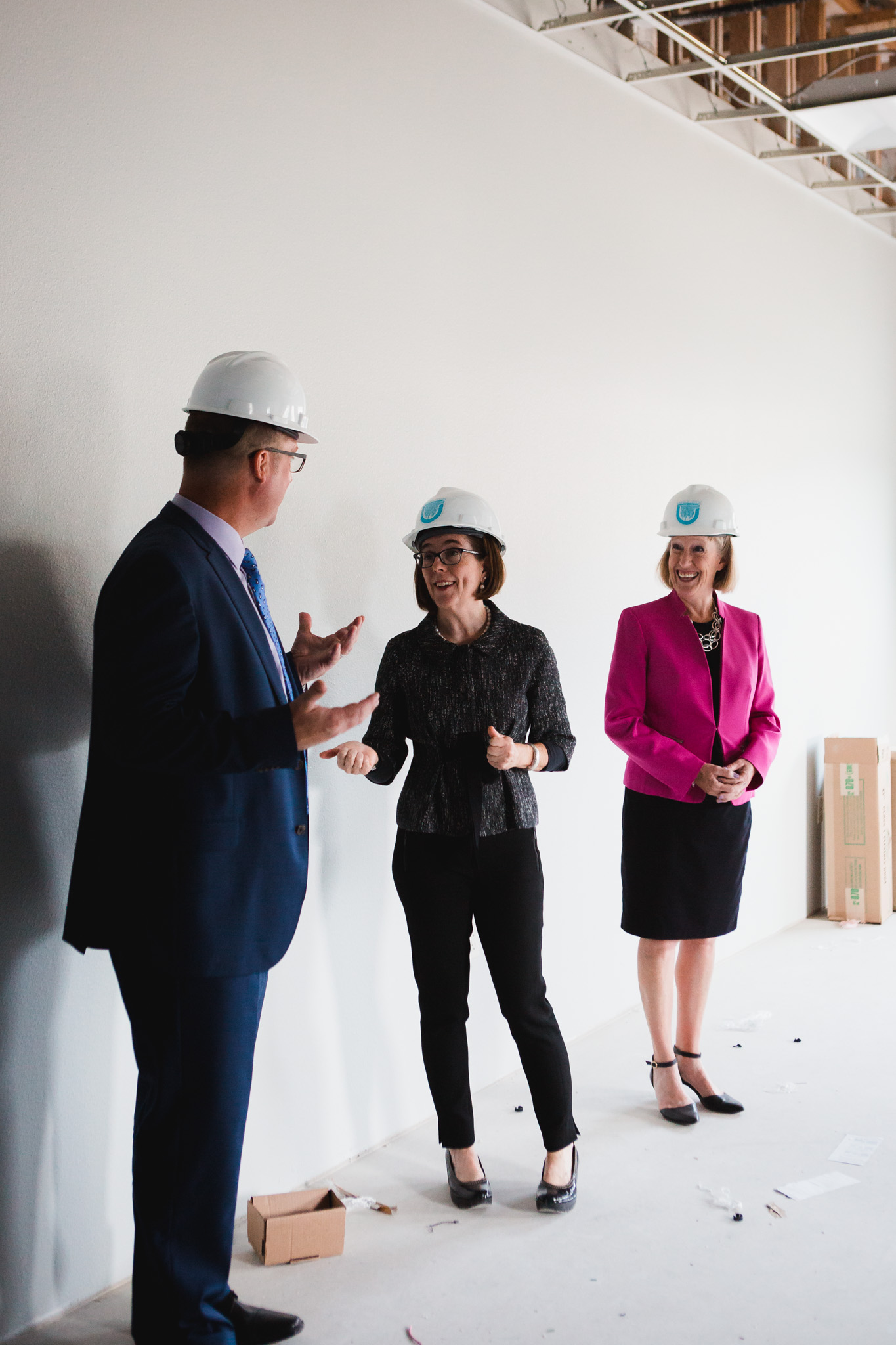 Senior Director, Decision Support and Budgeting Sue Goldberg led the in-depth tour. While many of the building's attributes speak for themselves, there are a few special touches that Sue was able to share with the Governor and her team.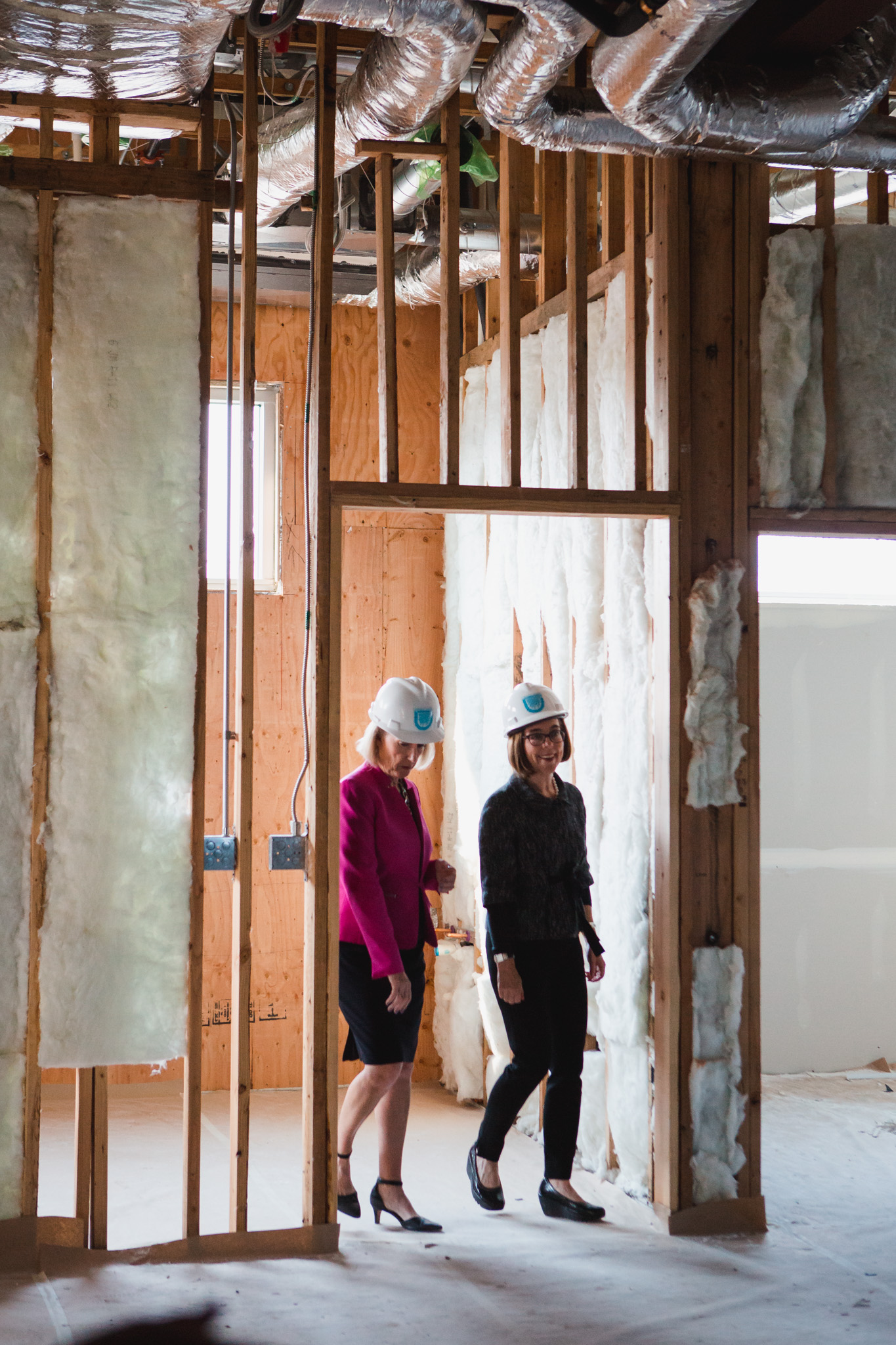 Goldberg highlighted how extra care was taken to ensure that patient privacy is protected. All of the walls have a staggered stud design, with insulation woven between the studs to offer private, sound-secure rooms. The building also has extra foam insulation in the ceiling to reduce sound transmission.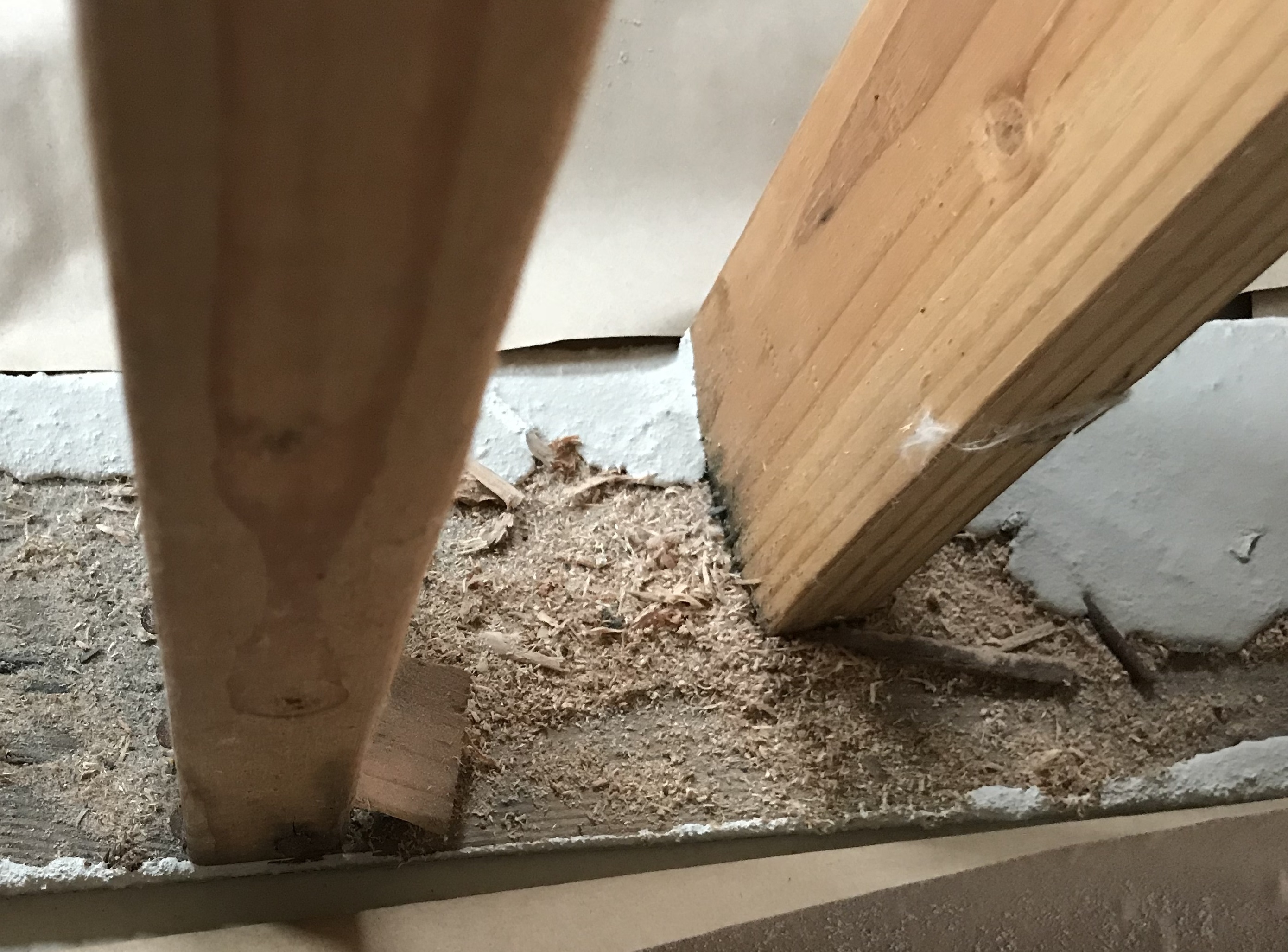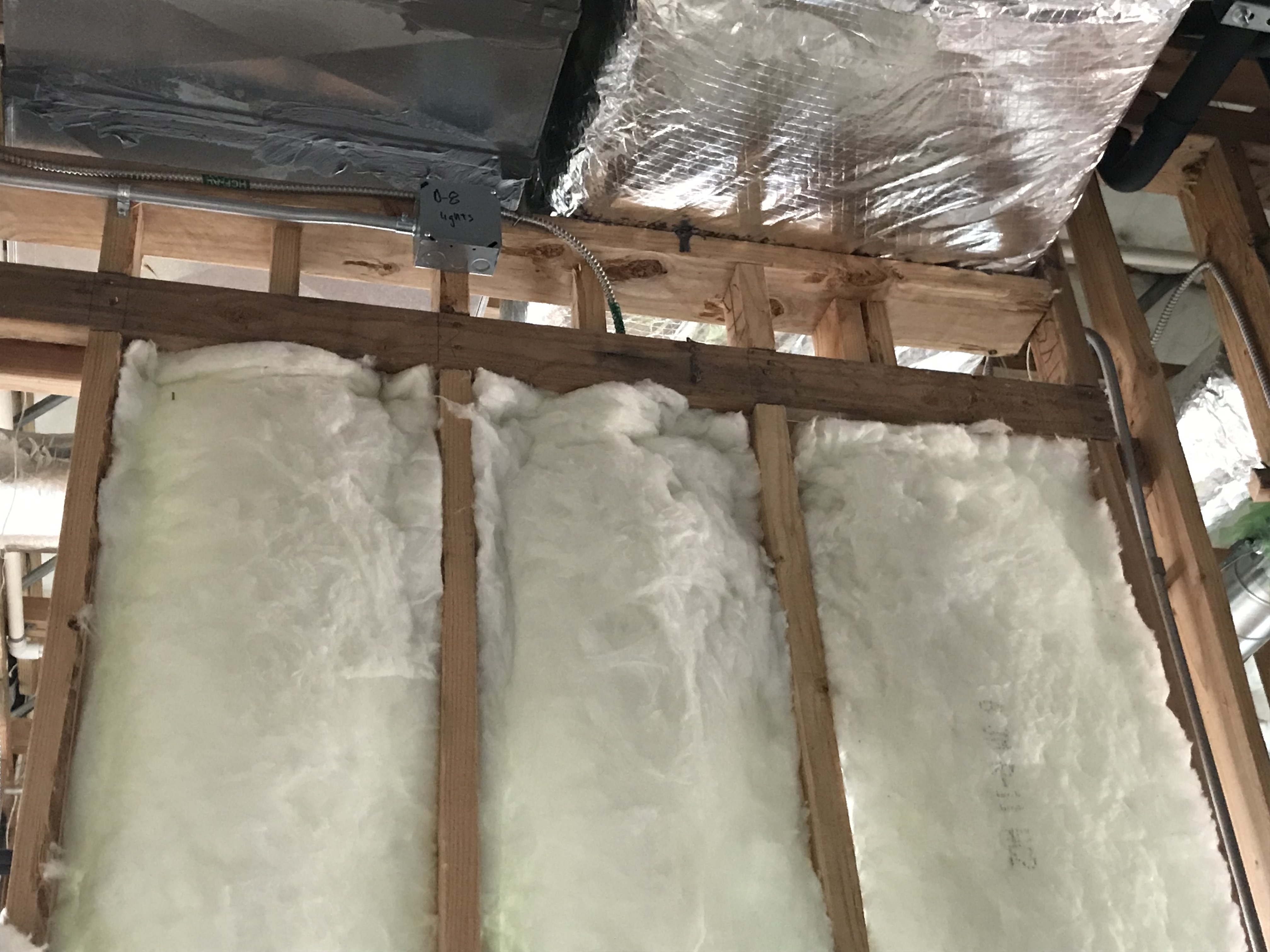 Another aspect Goldberg shared with Governor Brown was the enhancements to the overall accessibility of the building. Umpqua Health – Newton Creek is completely ADA accessible, compliant to the most recent standards.
"Clearly leadership here had a vision that this building would be accessible for all," said Governor Brown after completing the tour.
Construction is on schedule and the facility is expected to be completed by the end of 2018.