All About Contact Tracing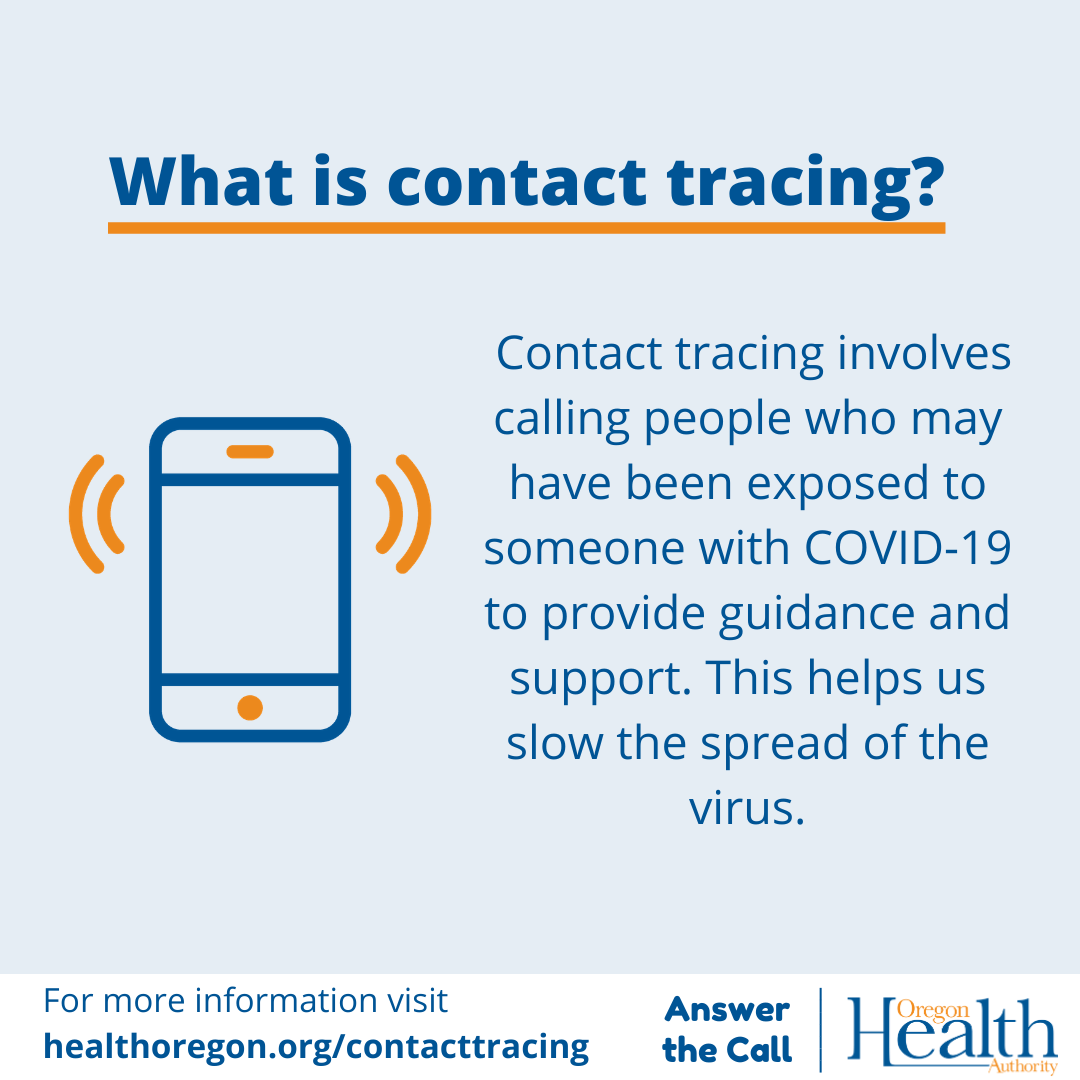 You may have heard that contact tracers are critical in Oregon's ability to stay open during COVID-19. But what is contact tracing, and how do you know if you are being contacted by a real contact tracer and not a scammer?
Contact tracers work with local health agencies to call people who may have been exposed to someone who has tested positive for COVID-19. They provide guidance and support, and are a key tool for preventing the spread of the virus. Contact tracers may ask you to self-quarantine and avoid the public for two weeks to make sure you do not have any symptoms, as well as share local resources to support you while in quarantine. They will provide information on how to take care of yourself and others should you start having coronavirus symptoms.
Contact tracers will ask:
What county you live in
Your date of birth
Your contact information, including phone number, email address, and mailing address
Your occupation
Whether you have symptoms of COVID-19
Race, ethnicity, language, and disability information
They also protect your privacy. The information you provide will be treated as a confidential public health record, and cannot be shared with other agencies, including immigration officials. To tell the difference between a real or fake contact tracer, below are lists of questions that contact tracers will and will not ask.
Contact tracers will never ask for your:
Social security number
Immigration status
Credit card number, bank account, or billing information
If someone claiming to be a contact tracer asks you for this information, hang up and do not answer any other calls that come from that number. It is likely a scam. You can report the activity and learn tips to avoid fraud by visiting the Federal Trade Commission at www.consumer.ftc.gov and the Oregon Department of Justice at www.oregonconsumer.gov.