Maintaining Your Mental Health During the Holidays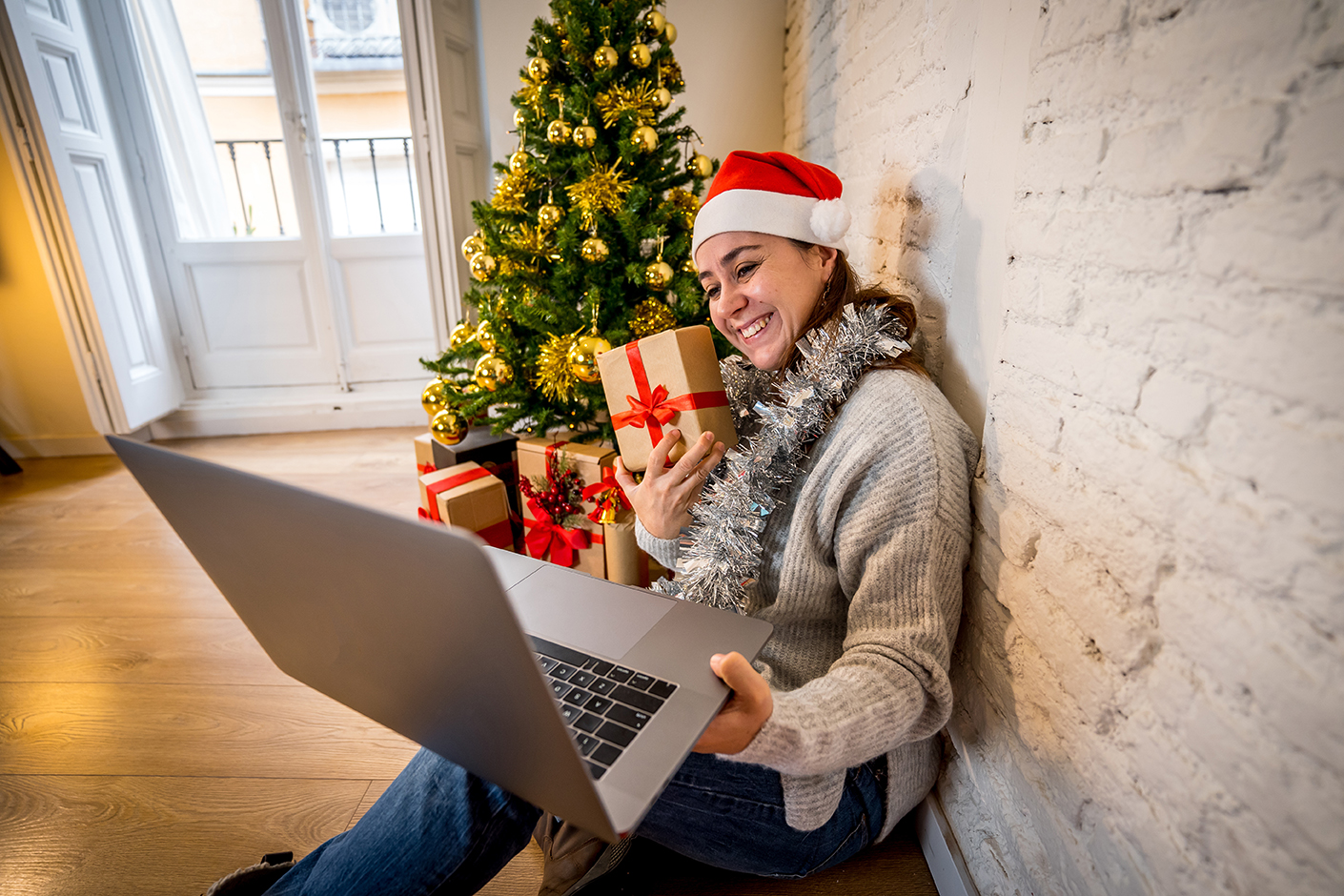 This past year has been more difficult and isolating than many people have ever experienced, and this holiday will likely be the same as well. That's why mental health is more important this holiday season than ever before. There is a very close connection between mental and physical health. Poor mental health is a risk factor for many chronic physical health conditions. Being proactive about your mental health can give you the strength and ability to cope with stress, especially during the holidays.
Currently, Douglas County is the Extreme Risk Level for COVID-19, with over 310 confirmed and presumptive cases and a 5.2% positivity rate. That means that indoor dining is not allowed, and social gatherings are restricted to six people and no more than two households. While this is disappointing for those who were hoping to spend Christmas with their whole families, it is critical that Oregonians find ways to celebrate the holidays that are safe and socially distanced, while still being memorable and special.
On any normal year, it is common for people to experience the "Holiday Blues." In a survey published by the National Alliance on Mental Health, 64% of people with mental illness report holidays make their conditions worse. This is likely to be exacerbated by the requirements to isolate and/or only gather with one other household.
The good news is that there are countless resources and at-home practices that can help boost and protect mental health. Plus, there's help for those experiencing mental health issues like depression. Telehealth services make it possible to safely and conveniently get the support that those living with mental health issues need. This Christmas, give yourself a gift that you can carry into the new year and benefit every aspect of your life — self-care and mental health.
At-home mental wellness tips
Going into the holiday season and new year, there are some healthy habits that can help you stay mentally and emotionally healthy, even in stressful situations. Simple changes to your daily life can have a big impact on improving mental health and lower the severity of symptoms from depression and anxiety, such as:
Getting enough sleep
Moving your body, even if it's just a short walk
Avoiding alcohol, especially if you are feeling down
Eating healthy food that makes you feel good
Taking time to relax
Spending time with supportive, caring people, either over the phone, a video call, or in a safe and socially distanced manner
Setting realistic goals and expectations
Making a virtual appointment with a mental health provider to talk about your experiences and develop a plan to help improve symptoms
Getting help for mental illness
Depression is a common and serious mood disorder that affects millions of adults in the U.S. Fortunately, it is also treatable. While there are many factors that contribute to mental health problems, some of them include biological factors such as genes or brain chemistry, and life experiences such as trauma, abuse, and stressful situations like many of the things folks have experienced this year.
The signs and symptoms of depression can present themselves in different ways, depending on the person. It is important to know what to look for both in yourself and your loved ones. Depression can affect anyone — even a person who appears to live in relatively ideal circumstances. Symptoms may include:
Inability to fall asleep, under and over sleeping
Lack of an appetite, or overeating
A loss of energy
The inability to concentrate
A lack of interest in activities
Feelings of hopelessness or guilt and/or low self-worth
Suicidal thoughts or intentions
Unfortunately, many of those in need do not seek help due to the stigma surrounding depression and mental health in general. However, treating mental health disorders is vital for your overall health and should be taken as seriously as physical health issues.
The first step to treating depression is meeting with a medical professional to discuss a route to recovery. This meeting can be done from the comfort and safety of your home. Working together, you and your primary care provider or mental health professional can decide which treatment may be best, depending on your symptoms and their severity, your personal preferences, medication side effects, and other factors. The way a person goes about treatment is different for everyone and depends on what they and their doctor think will help them best, whether that be therapy, medication, or something else entirely. Through telehealth services, mental health professionals can support and treat you virtually, making it convenient and easy for you to access the care you need. Knowing the signs and plotting a plan to recovery important, as depression can be treated and managed — and can lead to a healthy and happy quality of life!
Happy, healthy holidays
There are so many positive benefits to taking control of your mental health. You can cope with stress, be more productive, and connect deeper with friends and family when you are in a heathy state of mind.
As you are giving to others this holiday season, make sure you are taking care of yourself as well. Call your loved ones, engage in traditions that bring you joy, and reach out for help when you need it. Talk to your provider about your mental health goals and how you can achieve them. It is the gift that keeps on giving.
Online resources