Provider Newsletter May 2019
Practice Tactics
Tetanus Immunizations (Td, Tdap) do not require Prior Authorizations!  Our Provider Relations staff were visiting a practice this last month and became aware that claims were routinely denied for these for members over age 18.  This benefit plan error was fixed.  You asked; we listened.
Smoking continues to contribute to health issues, and the Oregon Health Authority continues to make efforts to address this. Governor Kate Brown has introduced House Bill 2270 which would increase the tax on distribution of cigarettes.  Tobacco use continues to be the number one cause of preventable death, exceeding the totals for obesity, alcohol use, toxic agents, microbial agents, motor vehicles, firearms, illicit drug use, and sexual behavior. Data combined from 2013-2016 showed 199.4 tobacco-related deaths per 100,000 population in Douglas County, ranked the fifth highest in the state.
Up to 64.68% of adult cigarette smokers also suffer from chronic diseases (2016). More than one in three Oregonians with a household income of less than $15,000 a year are smokers, compared to one in 10 Oregonians with a household income of more than $50,000 that smoke.  While smoking prevalence overall in Douglas County is 17%, it is >36% in the Medicaid (OHP) population.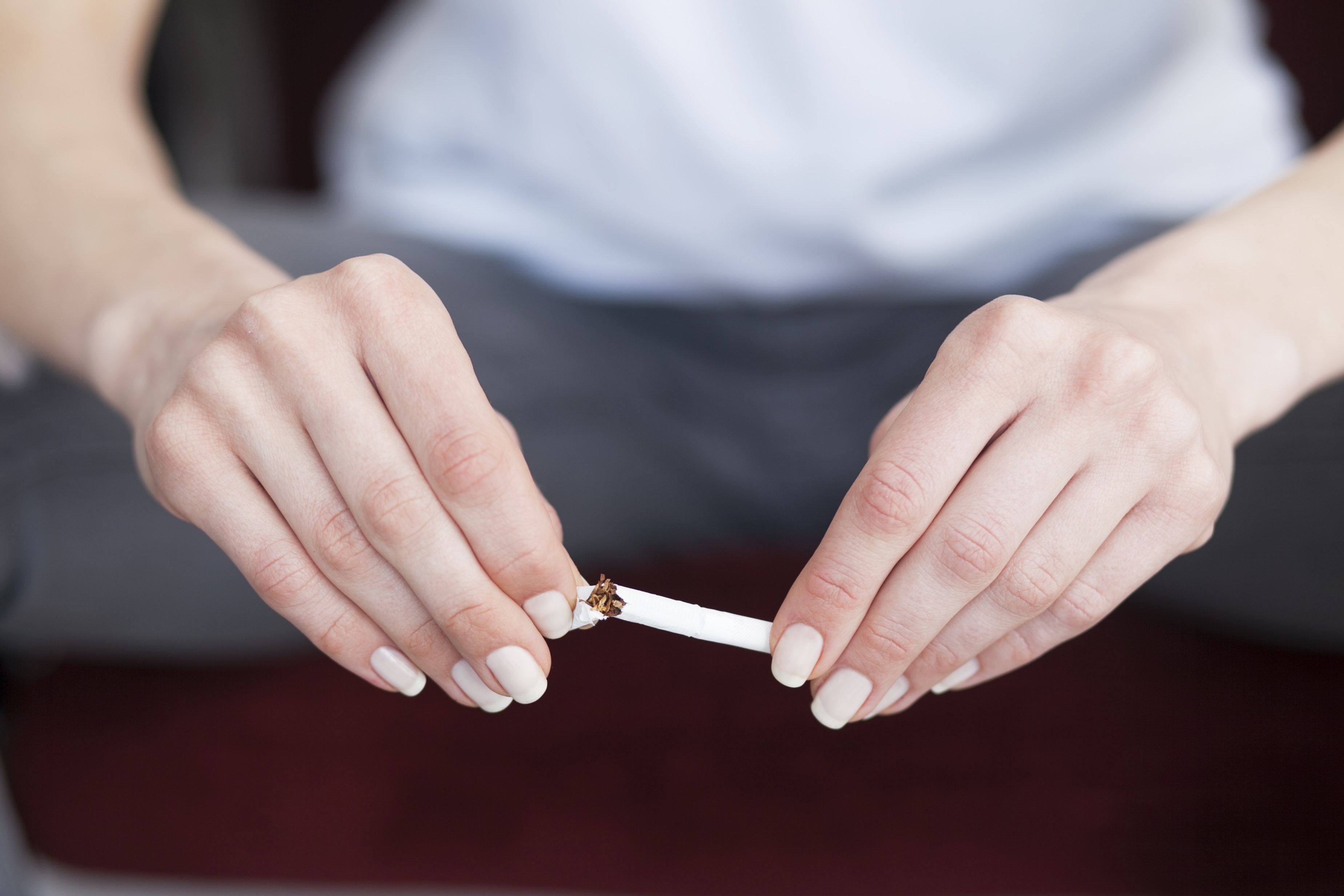 Health care providers can reduce disparities and improve health by not only by encouraging smoking cessation with patients, but also integrating care that addresses the social determinants of health (SDOH). The Centers for Disease Control and Prevention has done significant research on how SDOH impact health risks and outcomes. Disparities in health can often be traced back to SDOH such as poverty, unstable housing, access to healthy foods, access to care, cultural barriers, unsafe neighborhoods, and health literacy.
Consistent with Oregon's triple aim goals of better health, better care, and lower costs, UHA does not authorize elective surgeries when there is evidence that the patient may be a tobacco smoker, as required by OHP guideline note A4 of the Prioritized List of Health Services.  Additional information regarding the authorization requirements can be found in our June 2018 Provider Newsletter.
Quit For Life® includes an easy-to-use workbook that helps participants stick to their plan, 24/7 phone, online and text support and, if necessary, nicotine replacement therapy, all at no cost to Oregon Health Plan members. To learn more about Quit For Life®, contact our Member Services team, or visit www.quitnow.net.
Chiropractic Prior Authorizations
Umpqua Health Alliance requires prior authorization (PA) of all chiropractic services. If you have any questions about the PA process for chiropractic services, click here to view a list of frequently asked questions.
Diabetes Empowerment Education Program (DEEP)
Umpqua Health Alliance is proud to offer the Diabetes Empowerment Education Program, or DEEP. The free six-week workshop helps people with diabetes live healthy lives. During weekly classes, participants will learn how to: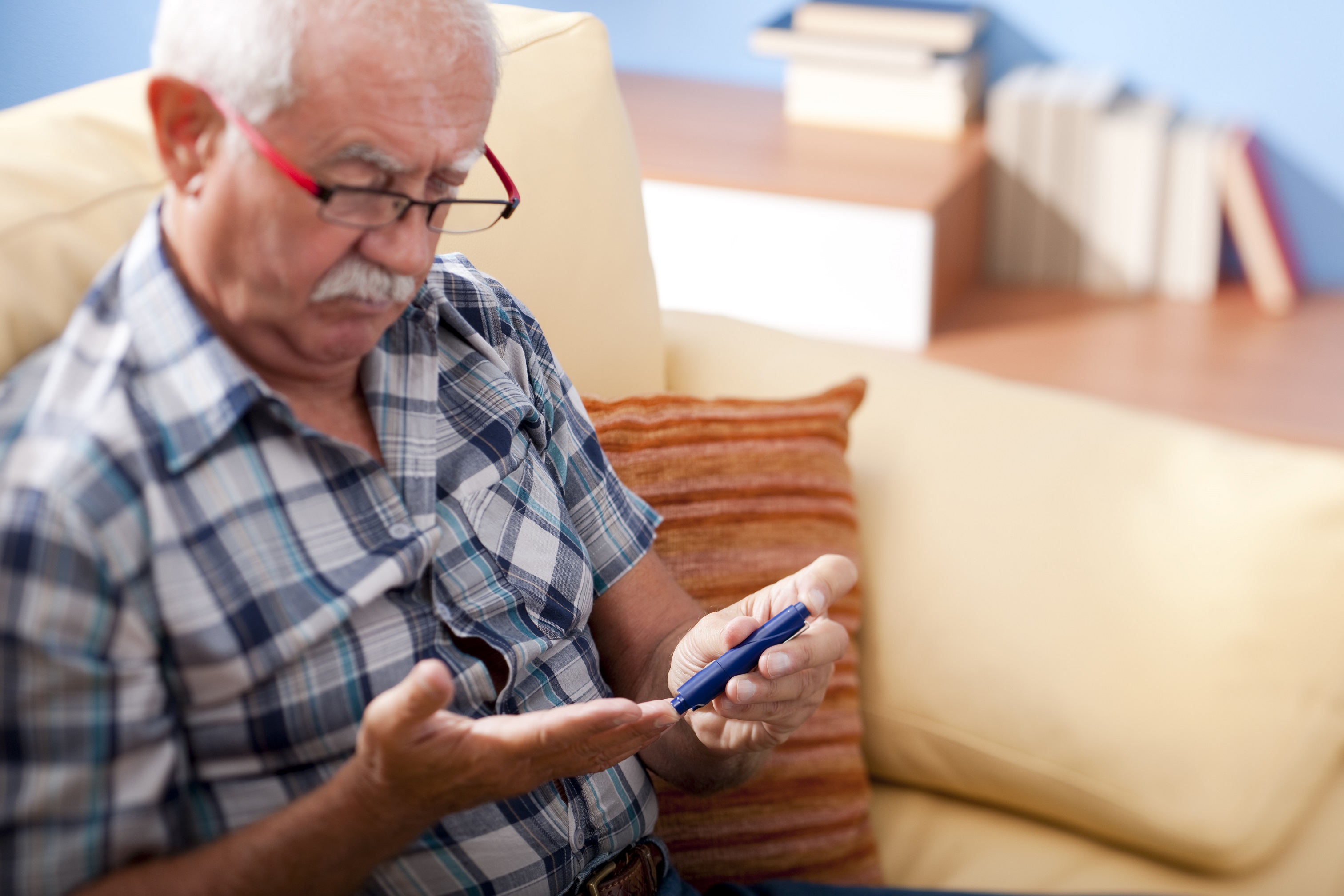 Manage blood sugar
Have a healthy diet
Work with your healthcare team
Set weekly goals
Find support and community resources
Participants will receive free tools and resources. Friends and family are welcome!
When: Every Wednesday starting May 8 through June 11
Time: 2:00 pm — 4:30 pm
Where: Community Cancer Center Conference Room in Roseburg
For information and to sign up contact Jamie Vanassche via email or call her at 541-229-7002.
Provider Office Visits
Karen Wright with UHA's Provider Network Department will be calling and visiting provider offices to start training in all areas. What we will share are Best Practices, Customer Service, Authorization/Referral Guidance, DME request, CIM, and Inteligenz training. Should you feel that other services are necessary for your offices please share with Karen Wright how we can assist in meeting your daily operational needs. We will also be holding another Office Manager's Lunch  Meeting on June 5th and we will be more specific to all specialty needs. We look forward to seeing you.
On the Lookout
Douglas Public Health Network Clinic Visits
Douglas Public Health Network visits clinics regularly to improve clinical practices and raise the 2-year-old up-to-date immunization rates. The work is part of the Assessment, Feedback, Incentives, and Exchange (AFIX) program that was developed by the Centers for Disease Control and Prevention and supported by the Oregon Immunization Program. Two AFIX collaborative meetings of community immunization partners were held recently and will continue monthly. Umpqua Health clinics are part of the collaborative.
New data is out on the immunization rates in Oregon. Douglas County 2-year-old up-to-date rates are up from 2014, but fell back from 2017 to 2018. Check the 2-year-old up-to-date rates by state or county by clicking here.
Douglas County data on school-age and younger children can be found by clicking here.
Hepatitis Awareness Month
In honor of Hepatitis Awareness Month, Douglas Public Health Network would like to raise awareness of hepatitis prevention and encourage priority groups to get tested.  Hepatitis A and B can be prevented through vaccination (see recommendations below). Hepatitis C can be prevented by testing, treatment, and talking to patients about harm reduction. Oregon has the highest hepatitis C mortality rate in the US. About 100,000 Oregonians have been infected with the virus, and more than 500 die every year. New direct-acting antivirals or DAAs have over a 95% cure rate. Locally, HIV Alliance offers free rapid HIV & Hep C testing and needle exchange.
Locally in 2018, Douglas Public Health Network received zero reported cases of acute Hepatitis A or B in Douglas County. DPHN identified four new chronic carriers of Hepatitis B and prevented three perinatal hepatitis B cases in infants born to hepatitis B positive mothers. DPHN identified 223 newly diagnosed chronic hepatitis C cases. Of these, 35 were under the age of 30, and 58% were male. In cases under 30, previous intravenous drug use was by far the most common risk factor.
Vaccine Recommendations:

Hepatitis A vaccination is recommended for children in a two-dose series, 6 months apart after 12 months.
Hepatitis B vaccination is recommended for children in a three-dose series at birth, 1-2, 6-18 months. Infants born to a mother that is Hepatitis B surface antigen positive should also receive hepatitis B immunoglobulin (HBIG) within 12 hours of birth.
People 18 years and older may receive the combined Hep A and Hep B vaccine, Twinrix, as a three- or four-dose series.
Hepatitis B vaccine is recommended for the following at-risk adults:
People whose sex partners or household contacts have hepatitis B;
Sexually active persons who are not in a long-term monogamous relationship, including those seeking evaluation or treatment for a sexually transmitted disease;
Men who have sexual contact with other men;
People who share needles, syringes, or other drug-injection equipment;
Health care and public safety workers at risk for exposure to blood or body fluids;
Residents and staff of facilities for developmentally disabled persons;
Persons in correctional facilities;
Victims of sexual assault or abuse;
Travelers to regions with increased rates of hepatitis B; and
People with chronic liver disease, kidney disease, HIV infection, or diabetes.
The Hepatitis A vaccine is recommended for the following at-risk adults:
Travelers to regions with increased rates of hepatitis A;
Men who have sexual contact with other men;
People who use illicit drugs or are homeless;
People with chronic liver disease such as Hepatitis B or C;
People being treated with clotting-factor concentrates;
People expected to adopt a child from where hepatitis A is common; and
People who work with animals that have hepatitis A or in a hepatitis research lab.
Teen Pregnancy Prevention Month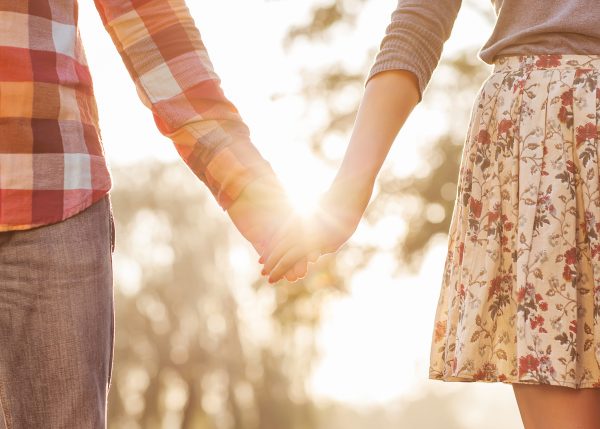 Teen childbearing carries a large cost for mothers and their children through economic, social, and health costs.
In Douglas County, the teen birth rate among teens ages 15-19 reported by the Oregon Health Authority, Center for Health Statistics, was 24.4 per 1,000 females, which is drop from the 2013 rate of 31.5, but increased from the 2016 rate of 23.7. Why have rates dropped?
Contributing factors, such as an increase in contraceptive use and a higher number of teens opting to delay sex activity, play a role in the decline of teen pregnancy. In fact, the Centers for Disease Control and Prevention reports that nearly 90% of teens that are sexually active used a form of birth control the last time they had sex. Mostly used were condoms and birth control pills which are less effective at preventing pregnancy due to not being used correctly or consistently. Long-Acting Reversable Contraception (LARC), such as implants and intrauterine devices (IUDs) are the most effective form of birth control, not only for teens but for other age groups, as well. It has been shown that less than 1% of those using this method of birth control become pregnant during their first year of use.
What is the role of health care providers in reducing the rate of teen pregnancies and births?
Adolescent well child visits are a perfect opportunity for youth to receive comprehensive sexual and reproductive health counseling. Information such as the importance of delaying the start of sexual activity and options for contraception are critical. The provider can engage in dialogue that encourages teens to understand their options and learn how to use the best method for their own circumstances, correctly and consistently. Not only can providers help their adolescent patients, but they can also provide parents and guardians with guidance and information to help spark conversations between themselves and their teens regarding sex, pregnancy, and contraception.

Information in this section is provided by Douglas Public Health Network. If you have any questions about the content, please contact the DPHN office at (541) 440-3571.
Clinical Corner
HPV-Associated Disease
HPV is associated with cervical, vulvar, and vaginal cancer in females, penile cancer in males, and anal cancer and oropharyngeal cancer in both females and males.
The burden of HPV infection also includes cervical precancers, including cervical intraepithelial neoplasia grade 2 or 3 and adenocarcinoma in situ (≥CIN2). The majority of all HPV-associated cancers are caused by HPV 16 or 18, types targeted by 2vHPV, 4vHPV and 9vHPV. In the United States, approximately 64% of invasive HPV-associated cancers are attributable to HPV 16 or 18 (65% for females; 63% for males; approximately 21,300 cases annually) and 10% are attributable to the five additional types in 9vHPV: HPV 31, 33, 45, 52, and 58 (14% for females; 4% for males; approximately 3,400 cases annually). HPV 16 or 18 account for 66% and the five additional types for about 15% of cervical cancers. Approximately 50% of ≥CIN2 are caused by HPV 16 or 18 and 25% by HPV 31, 33, 45, 52, or 58 (14). HPV 6 or 11 cause 90% of anogenital warts (condylomata) and most cases of recurrent respiratory papillomatosis.  —UpToDate
HPV vaccine (nonavalent now preferred) is a covered benefit on OHP and follows the immunization guidelines shown below:
UHA does not require a PA for HPV vaccines for women up to age 50 or men up to age 27. 
Cervical Cancer Screening coverage and recommendations are found in Guideline Note 1.  Importantly, follow-up of abnormal cytology or HPV testing follows ASCCP guidelines, which are found here.  This webpage offers clinical management algorithms as well as a smart phone app to assist you in practice.
CME for Thee
Considering Culture in Health Care Settings
What: Dr. Clifford Coleman, MD, MPH, Associate Professor of Family Medicine and Clinical Thread Director for Professionalism, Ethics, and Communication at Oregon Health & Science University School of Medicine, teaches providers who work with clients the tools for "best practice" when working with a diverse population of clients (older folks, clients living in poverty, lack of education, literacy, addiction/abuse, socioeconomic backgrounds, race, sexual orientation, etc.). He helps educate providers on what culture truly is, what cross-cultural encounters look like, how to provide culturally responsive care, practice cultural humility, watch out for implicit and unconscious biases, microaggressions, tools and strategies for bridging cultures and enabling us to accept one another and treat patients with the best care possible.
This presentation begins with a two-hour informative presentation you will find very interesting and engaging. The second half of this presentation includes a two-hour didactic workshop where we will really see what implicit biases we carry with us into our work environments and will help bring cultural competency awareness to the forefront of how we as providers, treat our patients. This will also include tools and strategies for how to provide exceptional care to our most vulnerable clients.
Light snacks and beverages provided.
When: Wednesday, May 8, 8am – 12pm
Where: Seven Feathers Casino Resort – Azalea Room
Click here to register.
No-cost, CME-accredited online tobacco cessation counseling training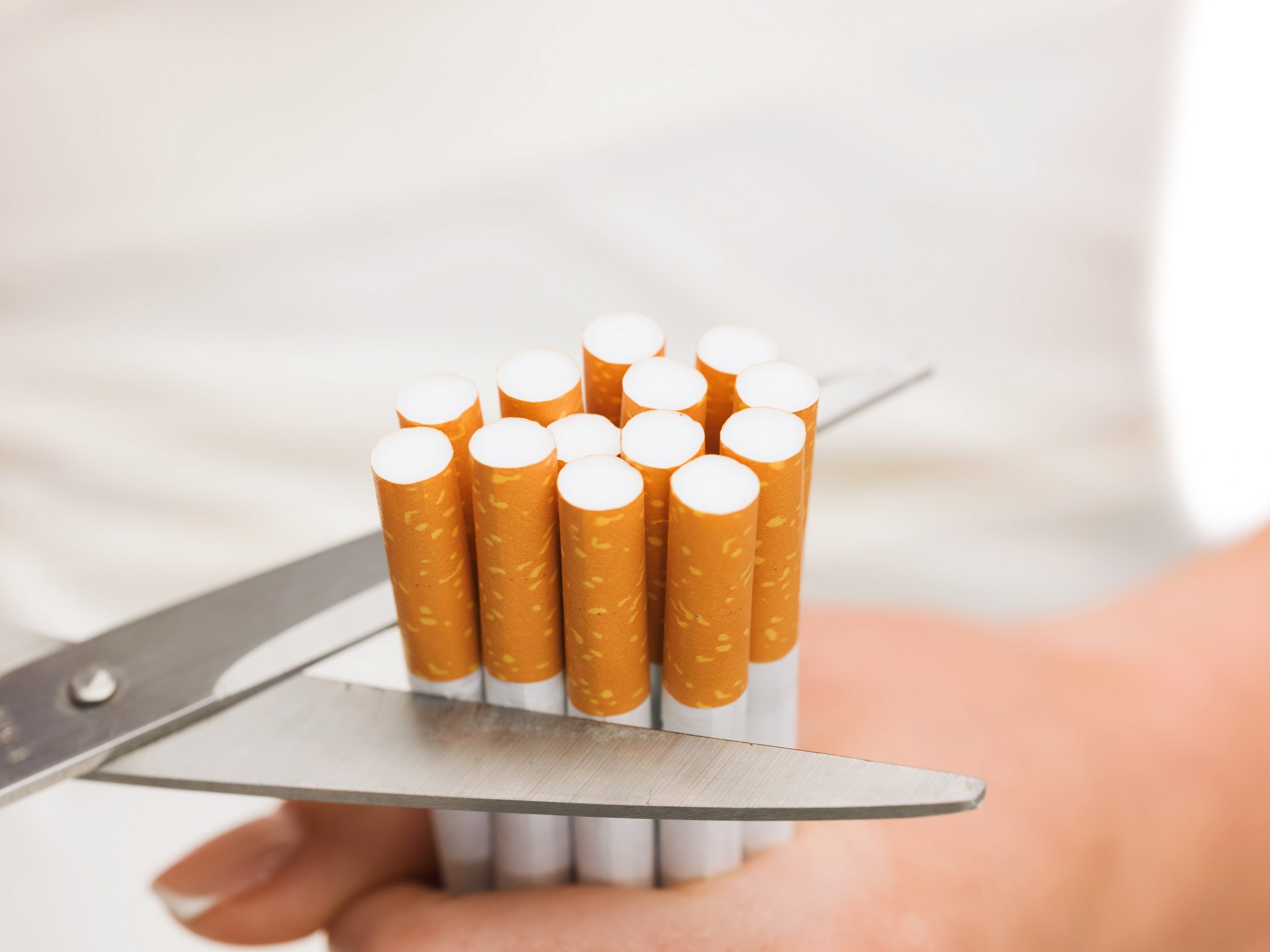 What: Tobacco cessation counseling online training for all types of providers and care team members. This training is a self-paced, online training that focuses on the Brief Tobacco Intervention and Motivational Interviewing techniques.
When: Available now. The training takes approximately 45 minutes. This self-paced course can be started, paused and resumed later as needed.
CMEs: This training has been reviewed and is accepted for up to 1.0 prescribed credit from the American Academy of Family Physicians (AAFP). For other licensing boards that may not pre-approve continuing education credits (for example, the Board of Licensed Professional Counselors and Therapists), please submit the certificate of participation to your accrediting body.
Audience: CCOs and clinics.
Access the training here
Questions? Please contact Anona Gund (via email or 971-673-2832)
Webinar On-Demand: Controlling High Blood Pressure. No-cost, CME-accredited for clinicians. On-demand through 9/20/19.
The Transformation Center invites clinicians who serve Oregonians to view a no-cost CME-accredited webinar focused on controlling high blood pressure, featuring Dr. Mark Backus, a Bend physician who was named a hypertension control champion by the Centers for Disease Control and Prevention Million Hearts® campaign.
Audience: CCOs, clinics
Click here for the on-demand link.
Click here for additional information.