Umpqua Health investments improve community well-being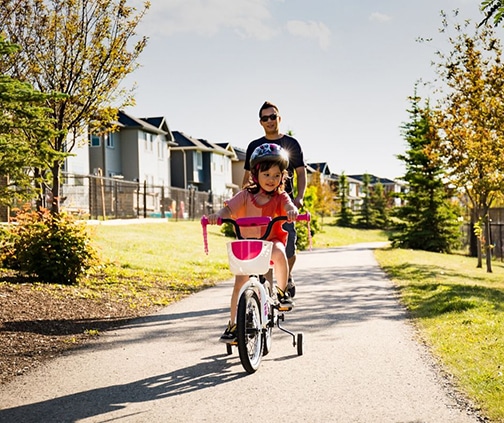 Umpqua Health Alliance believes in chipping in wherever it can to create healthier people and happier communities in Douglas County.
In 2019, the Community Health Improvement Plan (CHIP) crossed the $1 million mark for projects that meet needs from the five-year community health assessment. All told, the Community Advisory Council directed funding to 19 projects this year.
A few highlights of what CHIP funding helped accomplish in 2019:
Eating healthy
Farmer's markets are a great source of locally grown fruits, veggies and community building. CHIP funds provided healthy food options to low-income families through the Canyonville Farmers' Market, while introducing more than 1,000 children to a new healthy food through the Food Hero program at the Umpqua Valley Farmers' Market in Roseburg.
The Newton Creek Manor Food Oasis also built 18 garden beds to grow fresh food in the Neighborworks housing complex. And the Friendly Kitchen Meals on Wheels program provided 200 hot, nutritious meals to seniors and adults with disabilities.
Getting active
Exercise is a crucial component of a healthy and happy lifestyle. CHIP funds helped get 1,175 children active through KickStart Douglas County at the YMCA with the Family Play Gym, and more than 630 people in Zumba events. The Junior Introduction to Tennis at the Umpqua Valley Tennis Center also got kids connected to tennis, a lifelong sport.
Providing access
Umpqua Health Alliance is committed to making sure everyone is connected to the services they need. CHIP funds paid for a hearing and vision screening equipment used by Head Start, and 547 low-income children were screened. After the tests, 75 of those children were referred to primary care providers for further evaluation.
Funds also helped pay for a remodel at the North County Clinic in Drain, which is now open Fridays to provide health care services to several rural communities, and to increase oral health for pregnant women through the Douglas Public Health Network.
Boosting mental health
Mental health issues know no age, gender, race, or economic status. CHIP funding was applied to a variety of projects to help people understand and manage their symptoms while receiving treatment. CHIP funding helped members of the Chadwick Clubhouse decrease their number of ER visits and the incarceration rate by 10% as they reintegrate into the community.
The Phoenix Charter School also took a big step to addressing students' mental health needs through the Rise Up Resilience program, which logged 10,000 hours of social emotional education and 1,500 hours of intervention for at-risk youth.
Educating the community
Often the first step to better health is education. CHIP funds helped put the right information in the right hands to people can make informed decisions about their own wellness.
The Umpqua Community Veg Education Group health improvement classes helped 132 people reach health goals including losing weight, controlling cholesterol and limiting the risks of diabetes.
The Mercy Foundation's juvenile diabetes outreach and education program connected more than 60 families to peers through monthly support meetings, and the Early Education Care and Education Conference at Umpqua Community College in October drew 130 attendees.