Provider Newsletter July 2019
Practice Tactics
Specialist Prior Authorizations
Last month's newsletter discussed a change to streamline PA's from specialists.  Based on your feedback, we are clarifying the new process:
UHA does not require a prior authorization (PA) for a member to have a consultation with a specialist who is in-network.  However, a PA is required to see an out-of-network provider.
Primary Care Providers (PCP) are always expected to complete an evaluation to ensure appropriate utilization occurs, prior to referring to a specialist.
Once the PCP evaluation is completed, the in-network or out-of-network specialist may then request a PA for consultation and services.  The PCP does not need to submit these PA requests.  By doing this directly, specialists can ensure the request is accurate and more timely.
Process for initial specialist consultation:
The patient will go to their PCP for an initial evaluation to determine if a visit to a specialist is needed.
If the PCP determines that the member needs to be seen by a specialist, the PCP will send a referral order (not a prior authorization) to the specialist along with chart notes of the initial assessment that the PCP completed.
If the specialist agrees to see the member, the specialist will then send a PA request to UHA for an initial consultation, along with referral order and all of the initial evaluation documentation from the PCP.
If the initial consultation is approved, the specialist may submit a PA for continued visits with the documentation from the initial consultation from the specialist, not the PCP.
Process for services and ongoing treatment:
If there has been a lapse in treatment (more than 1 month for therapy services or more than 1 year for all other treatment) for the same condition, or the patient had been discharged from or denied coverage for treatment, the patient must be re-evaluated by the PCP before the specialist can submit a PA.
If there has been a short lapse in treatment (less than 1 month for therapy services or less than 1 year for all other treatment) for the same condition, a re-evaluation with the PCP is not necessary before the specialist can submit a PA.
The process is outlined graphically here.  The PA grid has been revised on our website to accommodate these changes.  We believe this will shorten the time to specialist consultation, allow more accurate requests, and reduce unnecessary PCP and specialist office work.
Billing for Drugs Provided in the Office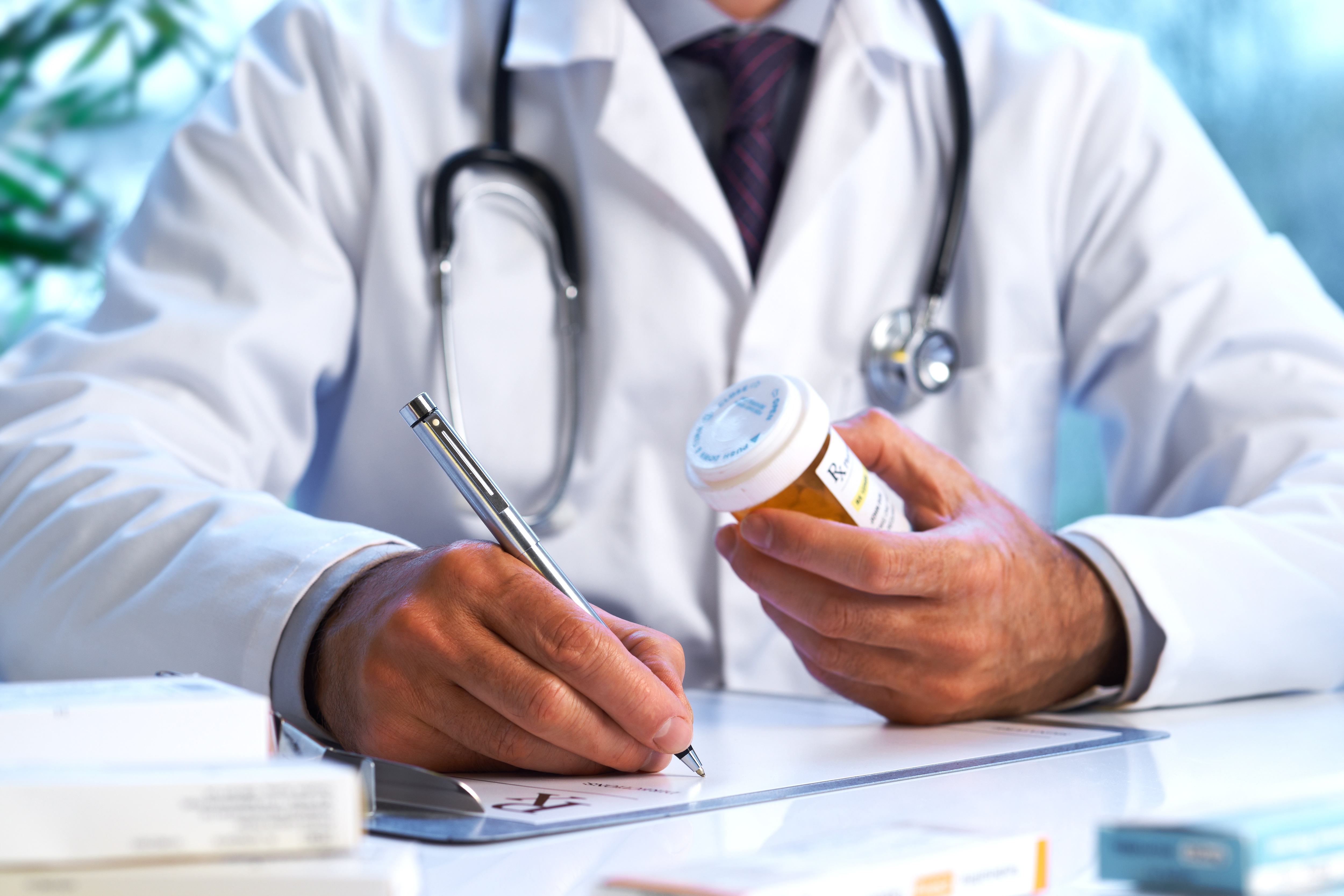 Please be aware that effective July 22, 2019, claims billed on paper (HCFA 1500/UB04) will reject if the following NDC billing requirements are not met.
CMS-1500 (above 24A – 24J)
Enter NDC information in the following order for the procedure being billed:
N4
11-digit NDC, followed by a space
Unit of measure
NDC quantity (limited to 8 digits before the decimal and 3 digits after the decimal)
UB-04 (FL 43)
Enter NDC information in the following order for the procedure being billed:
N4
11-digit NDC
Unit of measure
NDC quantity (fractional units limited to 3 digits after the decimal)
Be sure your system is set-up to appropriately format for these requirements.  Entering extraneous information (name of the drug) or entering the NDC quantity before the Unit of measure (UOM) will cause the claim to reject.
In addition, please be sure you are using the correct Unit of measure for the NDC being billed. Valid UOMs are:
F2 – International Unit
GR – Gram
ML – Milliliter
UN – Unit
Additional information and examples can be found on the Oregon Health Authority, Oregon Health Plan website linked here.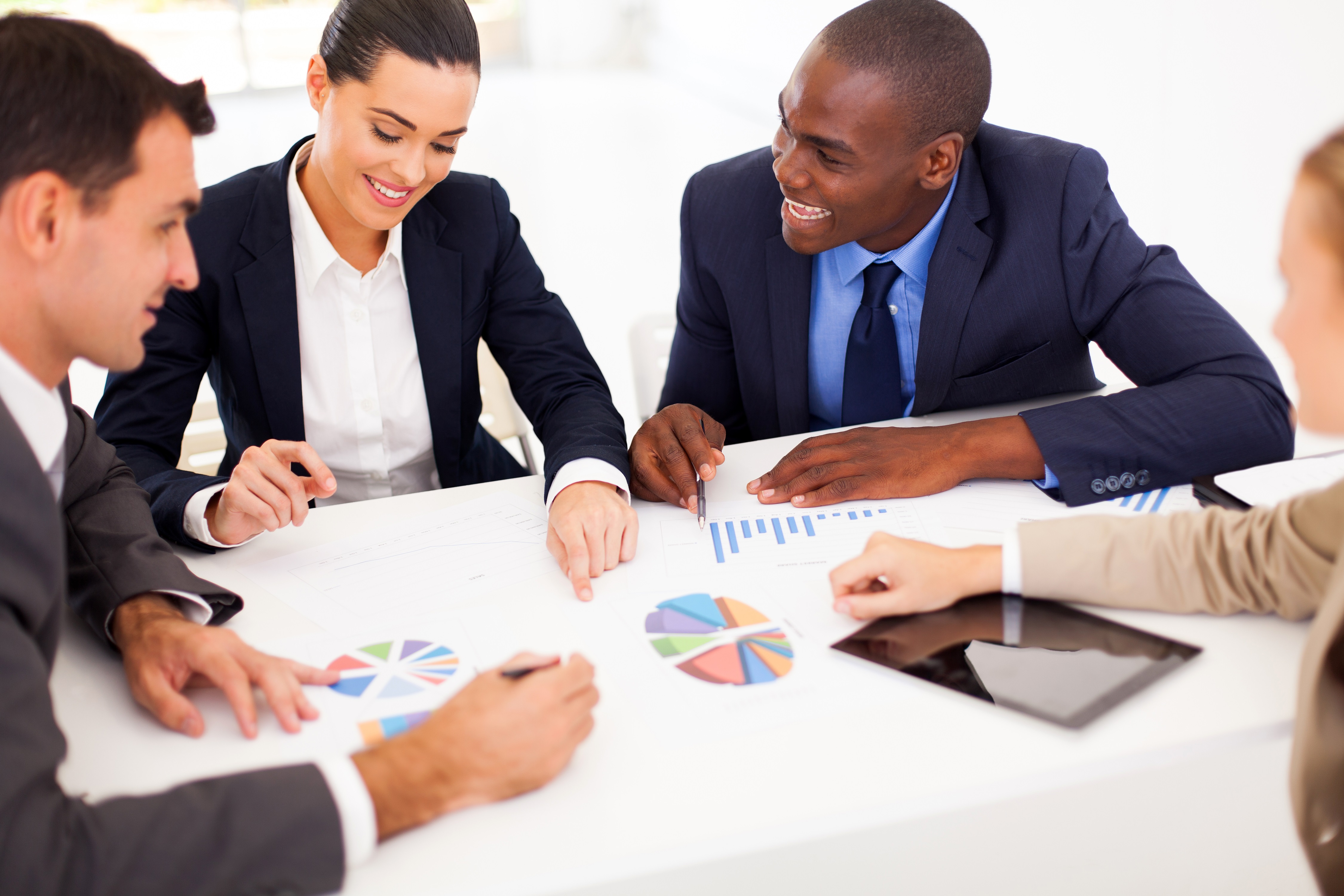 Office Managers' Meeting
The Provider Network Department will be reaching out to your offices and holding the last Office Managers' meeting on September 19th which will include one or two of the below trainings. However, for those offices that will not be in attendance our Network Representative will schedule in services to accommodate your staff needs.
UHA will ensure that all staff and Providers are trained in recovery principles, motivational interviewing, integration, and Foundations of Trauma Informed Care and provide regular, periodic oversight and technical assistance on these topics to Providers as needed. For more information, contact Karen Wright.
Adverse Childhood Experiences
While patient care tends to focus on physical, oral and behavioral health needs, we know that there are many additional factors that have an impact on the overall health and well-being of our members. Of these many factors, one of the greatest indicators of lifelong health are the number of Adverse Childhood Experiences (ACEs) a person endures. As providers, we're asking you to help ensure that our members have care that's fine tuned to their needs. Karen Wright, UHA's Provider Network Representative will be giving all provider offices an ACEs package with ACEs surveys. We are asking that a record of your patients ACEs survey is placed in their file. If you have additional questions, please contact Karen Wright.
Clinical Corner
From Choosing Wisely: American College of Emergency Physicians
Five Things Physicians and Patients Should Question
Avoid computed tomography (CT) scans of the head

in emergency department patients with minor head injury who are at low risk based on validated decision rules.

Avoid CT pulmonary angiography

in emergency department patients with a low-pretest probability of pulmonary embolism and either a negative Pulmonary Embolism Rule-Out Criteria (PERC) or a negative D-dimer.

Avoid CT of the head in asymptomatic adult patients in the emergency department with syncope

, insignificant trauma and a normal neurological evaluation.

Avoid lumbar spine imaging in the emergency department

for adults with non-traumatic back pain unless the patient has severe or progressive neurologic deficits or is suspected of having a serious underlying condition (such as vertebral infection, cauda equine syndrome, or cancer with bony metastasis).

Avoid ordering CT of the abdomen and pelvis

in young otherwise healthy emergency department (ED) patients (age <50) with known histories of kidney stones, or ureterolithiasis, presenting with symptoms consistent with uncomplicated renal colic.
On the Lookout
Heat (and cooling center)
Heat-related deaths and illness are preventable, yet annually many people succumb to extreme heat. Oregon Public Health's Preparedness Section has great information available online that covers heat-related illness topics.
In Roseburg when temperatures reach 95° or higher, the Drop-in Cooling Center at Faith Lutheran Church will open its doors from 1:00pm to 7:00pm and will provide water and snacks. Their movies and board games will help one relax along with a place to cool down during the hours of operation. All are welcome. Children are welcome with a legal guardian. There is NO tobacco, vaping, alcohol, drugs or weapons allowed.
Faith Lutheran Church is located at 820 W Kenwood St., Roseburg, OR; 541-672-2231 (www.faithroseburg.org).
Flu immunization rates of Health Care Workers
The Oregon Health Authority has released the 2017-2018 Healthcare-Associated Infections (HAI) Program's annual Health Care Worker Influenza Vaccination Report.
The report includes data from 63 hospitals, 86 ambulatory surgery centers, 136 skilled nursing facilities, and 71 dialysis facilities for the 2017-2018 flu season. It includes a summary report and facility-specific maps.
Both components of the report are available online. Links to the report are now available on the website.
The report allows comparison of aggregate and facility-specific data to the national Healthy People 2020 target of 90 percent for influenza vaccination among health care personnel.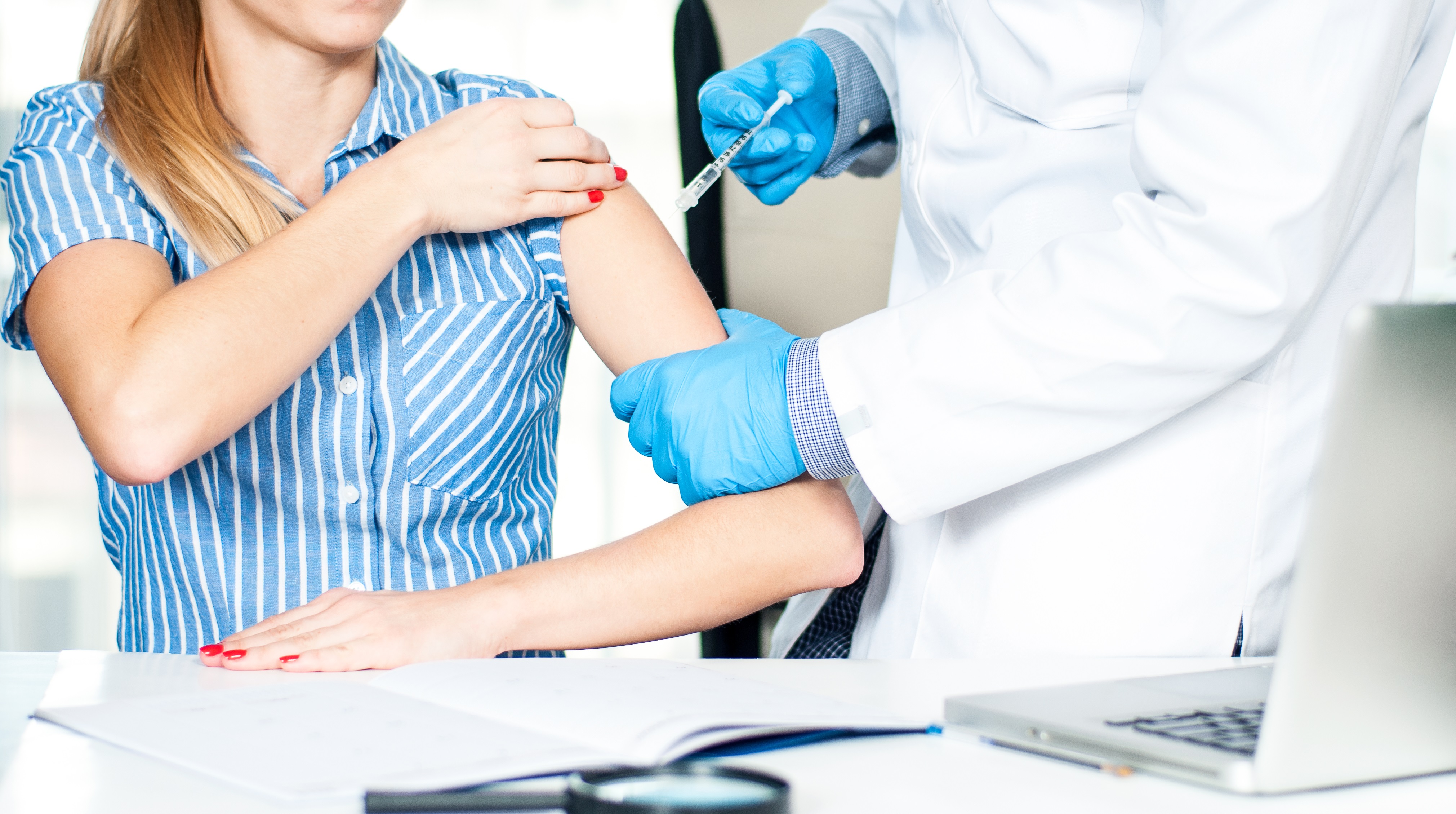 Oregon influenza vaccination rates among Oregon health care workers continue to rise steadily, but they fall short of national immunization goals. Dialysis facilities in Oregon have the highest flu vaccination rate (90 percent), meeting the Healthy People 2020 goal. Hospitals had a vaccination rate of 82 percent during the 2017-2018 season, but still short of the 2020 goal. Ambulatory surgery centers had a vaccination rate of 73 percent, while the rate at skilled nursing facilities was even lower: 59 percent during the 2017-2018 season.
Facilities can improve vaccination rates among health care workers by encouraging all employees and non-employees (e.g. contractors, volunteers) to be vaccinated at the beginning of every influenza season. Other recommendations include the use of promotional activities such as mass vaccination fairs, no-cost vaccines, and incentive programs. Declination forms are recommended when health care workers choose not to be vaccinated.
Here is our 2017 / 2018 Influenza vaccination rates for Douglas County health care facilities polled in the report:
| | | |
| --- | --- | --- |
| | Mercy Medical Center | |
| Vaccinated: 62.8% | Declined: 12.1% | Unknown: 30.5% |
| | Lower Umpqua Hospital | |
| Vaccinated: 49.1% | Declined: 12.4% | Unknown: 38.5% |
| | Roseburg Mercy Dialysis Center | |
| Vaccinated: 87.2% | Declined: 12.8% | Unknown: 0% |
| | Vision Surgery and Laser Center | |
| Vaccinated: 80% | Declined: 20% | Unknown: 0% |
| | Aidan Senior Living | |
| Vaccinated: 94.6% | Declined: 5.4% | Unknown: 0% |
| | Rose Haven Nursing Home | |
| Vaccinated: 95.9% | Declined: 4.1% | Unknown: 0% |
| | Umpqua Valley Nursing Home | |
| Vaccinated: 95.1% | Declined: 2.8% | Unknown: 2.1% |
Statewide, skilled nursing facilities generally have lower rates then hospitals, but interestingly that is not the case here.
We have a very high number of unknowns for both hospitals, compared to other hospitals in the state.
We congratulate the facilities that have achieved the Healthy People 2020 goals of >90%.
Links to CD Summary, Respiratory Disease Outbreaks Compendium of Respiratory Diseases, and MMWR
Health professionals can always use good resources. We have experts at the local, state and national levels who provide excellent services and information. In Oregon, the Public Health Division's Acute and Communicable Disease Program produces the CD Summary, available by electronic subscription and also online here.
Some licensed providers may be able to earn free CME credits for reading the CD Summary and passing a test.
Our partners from APCD also produced the Respiratory Disease Outbreaks Compendium of Respiratory Diseases.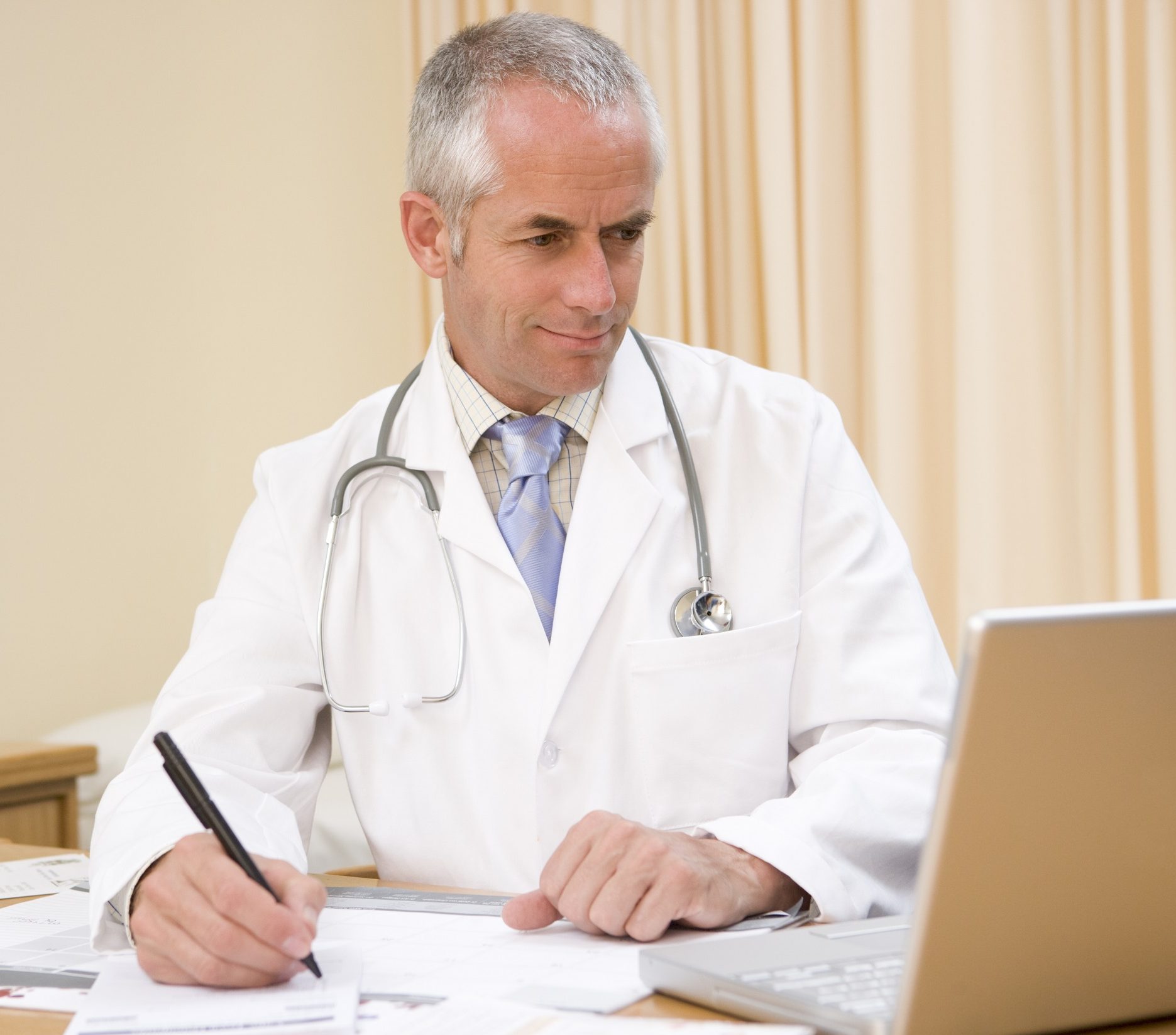 The compendium breaks down various respiratory diseases by symptom and source of infection. For any clinical presentation for which public health concern is present, please notify the Douglas Public Health Network 8 a.m. to 5 p.m. Monday through Friday at 541-677-5814, or after hours at 541-440-4471.
The Centers for Disease Control and Prevention (CDC) publishes the Morbidity and Mortality Weekly Report.
Recently, CDC's MMWR received its new Journal Impact Factor, 14.874. MMWR ranked 2nd among the 185 journals in the category of Public, Environmental and Occupational Health in the Science Citation Index Expanded edition of Journal Citations Reports. Additionally, Scimago Journal Rank recently ranked MMWR Recommendations and Reports 2nd and MMWR Surveillance Summaries 17th out of 31,971 journals evaluated.
Often called "the voice of CDC," MMWR remains an important publication for timely, authoritative, and useful science and recommendations for public health action.
For the latest breaking science and recommendations, visit their website. Providers may be able to earn free CME credits.

Information in this section is provided by Douglas Public Health Network. If you have any questions about the content, please contact the DPHN office at (541) 440-3571.
CME for Thee
See the last article in On the Lookout for free CME opportunities!
NAMI Basics training for parents and caregivers of children and youth living with mental illness.  More information here.
Project ECHO Registering Now
Registration is now open for fall ECHO programs through OHSU. All programs are free and include free continuing medical education credits. For fall the offerings are ECHOs on Adult Psychiatry, Geriatrics Behavioral Health, Substance Use Disorders in Ambulatory Care, Substance Use Disorders in Hospital Care, and Hepatitis C.  Click here for more information.
Primary Care for People Who Inject Drugs
Primary care clinicians and other health professionals are welcome to attend this free training event, which will improve the ability of attendees to engage and build rapport with people who inject drugs, treat opioid use disorder in primary care, and discuss cases. Lunch will be provided. This event is approved for 4 American Academy of Family Physicians prescribed credits.
When: Friday, July 26, 10am – 2pm
Where: 621 W. Madrone, Roseburg
Click here to view the flyer, and click here to register.